The Daily Mail is known for slating the BBC as "Guardian-reading Lefties" but it's going to struggle to get round the findings of a recent Freedom of Information (FoI) request.
According to Press Gazette, an FoI found that the BBC actually buys more copies of the Mail than the Guardian. Substantially more.
In fact, while just 44,672 copies of the Guardian are sent to BBC offices every year, a staggering 78,463 copies of the Mail arrive at the same time.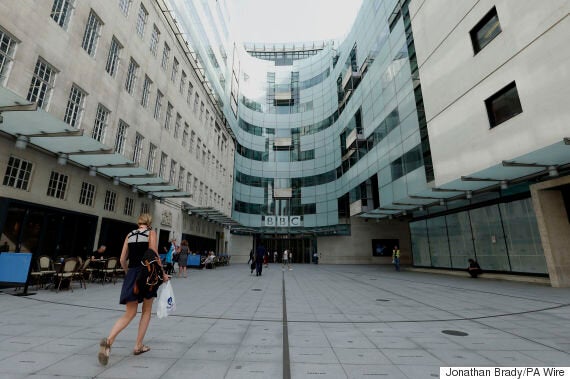 The BBC apparently prefers the Mail over the Guardian now
The FoI, submitted by web developer Nick Fitzsimmons after he saw a similar request from some time ago, found that behind the Mail, the BBC's favorite papers are The Times (77,167 copies), The Daily Telegraph (75,308), The Sun (66,202), The Independent (61,339) and Daily Mirror (60,528).
If anything we feel a little sorry for the Guardian, trailing behind.
The only papers less popular with the broadcaster were the Daily Star (17,988 copies), Financial Times (40,253) and Daily Express (42,263).
So given the new figures, by the Mail's own logic that makes the BBC a bunch of Daily Mail readers…right?
In fairness to the Mail, in previous years the Beeb has indeed favoured the Guardian.
In 2013 it emerged that it purchased more copies of the paper than any other.
The Mail has continued to cite this as recently as last week when it asked: "With the BBC buying more copies of the Guardian than any other newspaper, is its Left-wing, metropolitan bias really still a surprise?"
That being said, perhaps it isn't entirely surprising to see the BBC's newspaper appetite changing given what their economics editor Robert Peston had to say about their political leanings in June last year.
Peston said his employer's anxiety about perceived bias against the right - which Tory MPs and current employees have accused it of - was a myth that actually made it go in the opposite direction.
He described suggestions that the broadcaster had an "institutional left-wing bias" as "bollocks" and said: "If I'm honest, the BBC's routinely so anxious about being accused of being left-wing, it quite often veers in what you might call a very pro-establishment, [a] rather right-wing direction, so that it's not accused of that."
We're still looking forward to seeing how they deal with this one though.