For years, hitting 50 has been classed as a milestone for becoming "middle-aged".
But now (and probably to the delight of many) researchers have suggested that 60 is in fact the new middle age. The study, led by Professor Warren Sanderson, of Stony Brook University in the United States, notes that if old age is fixed at a certain point, the proportion of old people will rise because of increasing life expectancy.
If the threshold for being old is moved to take into account longer lives, the proportion of old people actually falls over time.
Dr Scherbov said: "What we think of as old has changed over time, and it will need to continue changing in the future as people live longer, healthier lives."
He said "someone who is 60-years-old today, I would argue is middle aged", and added that 200 years ago, a 60-year-old would be a very old person.
With people living longer, healthier lives, age should not just be a number we reach but a reflection of the life we lead, according to the study.
It looked at different rates of increase for life expectancy, from no increase to an increase of about 1.4 years per decade.
Researchers compared the proportion of the population that was categorised as "old" using the conventional measure that assumes that people become "old" at age 65, and the proportion based on their new measure of age.
Of the study, which appears in the journal PLOS ONE, Professor Sanderson said: "The onset of old age is important because it is often used as an indicator of increased disability and dependence, and decreased labour force participation.
"Adjusting what we consider to be the onset of old age when we study different countries and time periods is crucial both for the scientific understanding of population ageing for the formulation of policies consistent with our current demographic situation."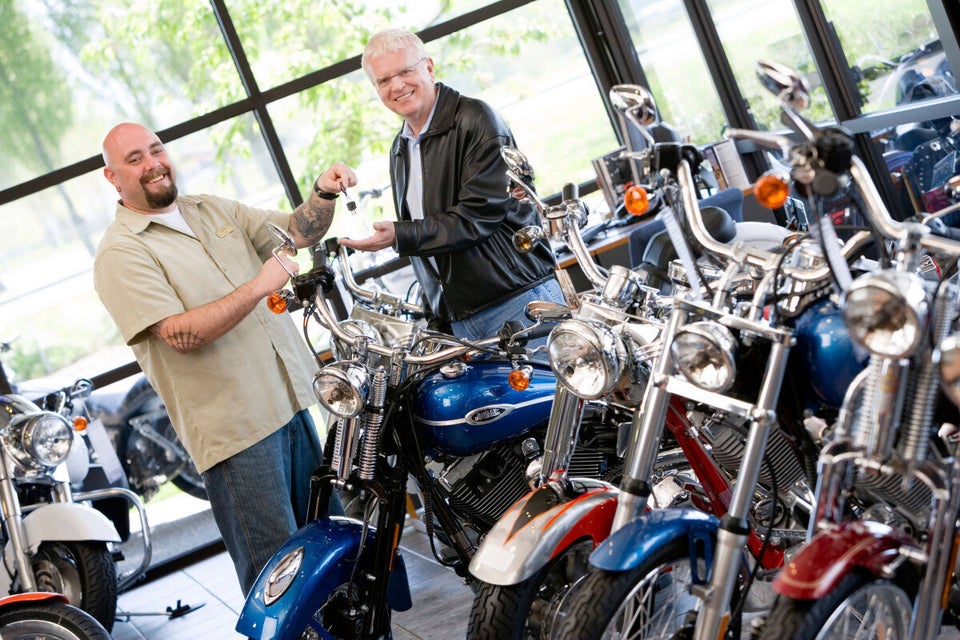 The Seven Myths Of Middle Age
Lisa Harris, head of communications at Saga, claimed that "middle age is most certainly a state of mind".
She said: "In today's society we are living longer healthier lives and the face of later life is changing beyond all recognition.
"Retirement is no longer a cliff edge decision where we stop working purely because we've celebrated a birthday," she added.
"Instead we change the way we work - often with the goal of achieving a more rewarding work life balance that allows us to feel both valued in the workforce for the skills and experience we have to offer.
"It also gives us the opportunity to travel, take part in hobbies, volunteer and generally have a bit of fun too.
"It's not just about living long but ageing well!"
Related