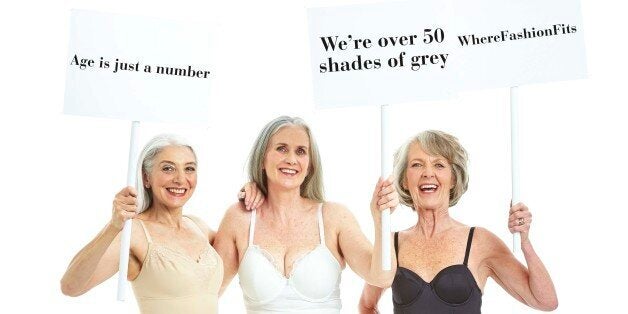 This year has already shown huge promise when it comes to women over the age of 50 being represented fairly in the fashion industry.
And now, online retailer JD Williams has broken yet another barrier by featuring a selection of fifty plus ladies in its latest lingerie advert for Valentine's Day.
The campaign, entitled 'Over 50 Shades of Grey', is a response to research by YouGov that three out of five women, who are aged 50 and over, feel under-represented in the media.
Diana Moran, presenter for AgeUK's radio station The Wireless and HuffPost UK blogger, echoes this sentiment.
"Frankly, it makes me annoyed," she tells HuffPost UK Lifestyle. "There are now nearly 14.7 million people in the UK aged 60 and above. In fact, there are more people aged 60 and above than under 18, and more pensioners than there are children under 16!"
Meanwhile, TV producer Joan Fuller says that the marketing industry, particularly when it comes to fashion, does not speak to the majority of women - regardless of age.
"They are either too high fashion and not relatable or too mundane," she says.
But there are some who believe that older women are above the need for peer or societal approval, and therefore do not need representing in this way.
"Good role modeling (excuse the pun) is always helpful. But do we need to be fairly represented in the fashion media? I don't think so. The very best of what we are right now in our 50+ years is strong, self-aware women with a voice.
"The best of us, the most 'grown up', have left behind the need for peer or societal approval and are forging on ahead with what we know is right for us, the person we have grown to know that we are."
"I am getting a little bored with the whine: 'We feel invisible'," she adds.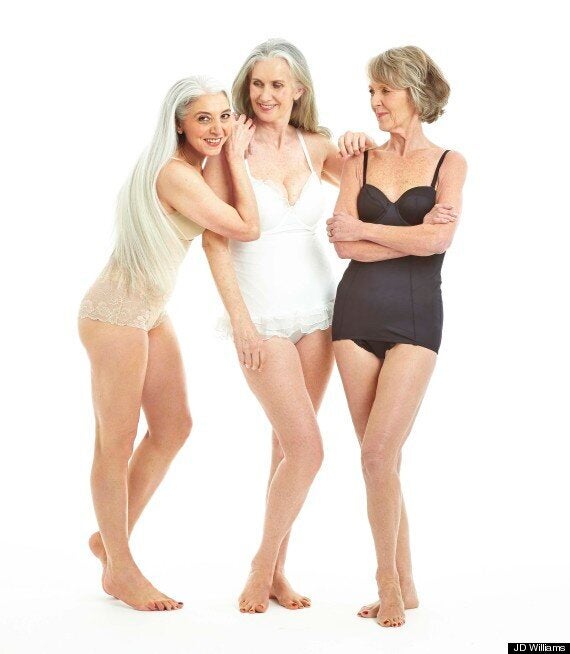 The mature market currently stands as the UK's fastest growing fashion sector, which is now worth £6.7bn and is emerging as Britain's most powerful consumer group.
Additionally, research by YouGov found that over half of UK women feel most confident aged 45+.
Surely, if this is the case, then wouldn't mature women make excellent and self-assured role models to younger women who might lack confidence?
Model Alex B, who starred in the campaign (on the far left), tells HuffPost UK Lifestyle that she's "delighted" that older women are finally being represented more.
"I'm so proud to be part of this campaign," she adds. "I've been very vocal about lingerie for older women being modelled by older women, and being part of this revolution has meant a lot for me."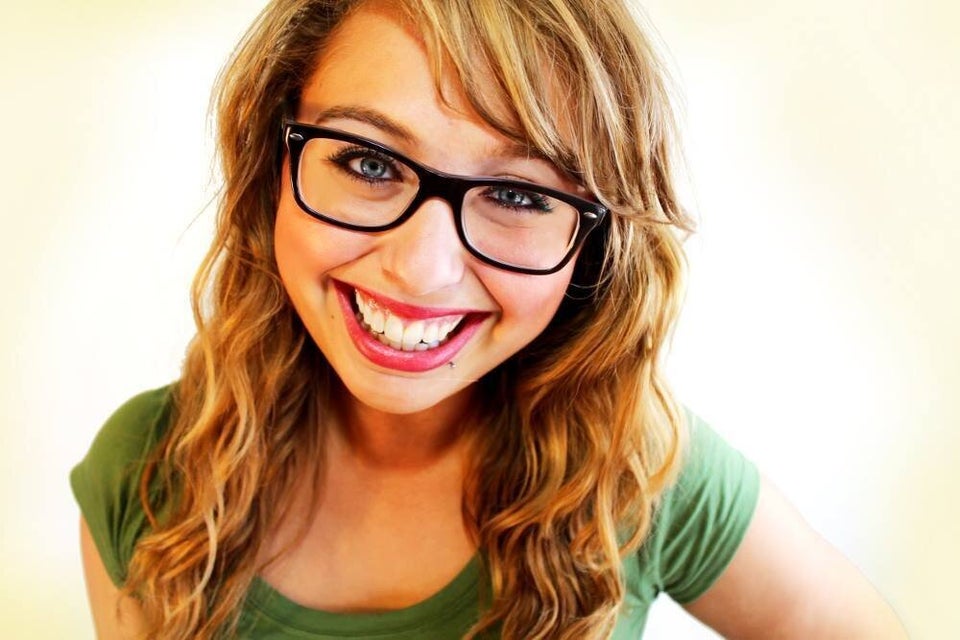 How Amazing Women Are "Making It Work"
Related