Ant and Dec finally got to have their say in 'Britain's Got Talent' on Saturday night, choosing the imaginatively-named Boyband to be their golden buzzer act.
Although as presenters the Geordie duo rarely get to voice their opinions on which acts should go through, thanks to the golden buzzer twist, they're allowed to pick one act who they think should receive a fast pass to the show's live semi-finals.
They chose Boyband, who received a standing ovation from all four judges after they performed their energetic and gymnastic dance routine to Mark Ronson's chart-topping single 'Uptown Funk'.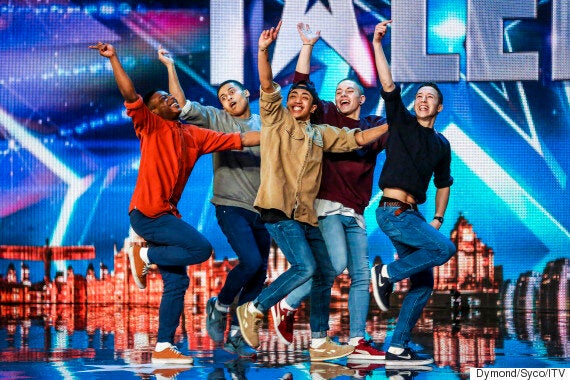 When the group first took to the stage, Simon Cowell seemed unimpressed, asking if that was honestly the name they'd picked for their act, and adding: "Is this serious? Honestly?"
However, after showing off their moves, they managed to impress everyone in the theatre with their audition - especially Ant and Dec who branded them "amazing" before running out into the crowd to hit the golden buzzer.
David Walliams branded the performance "flawless", with Simon reiterating that, saying: "I've sat in this chair for a long time and I think with you I'm seeing the future."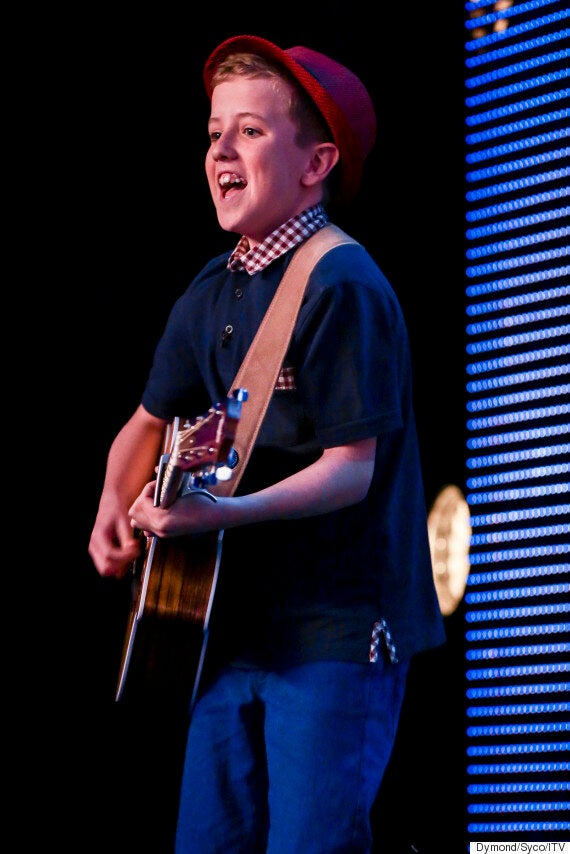 Henry Gallagher performs his self-written track
They weren't the only ones to impress the judges, though.
Magician Jamie Raven also received a standing ovation for his card track, earning himself a spot in the next stage of the competition, while 12-year-old Henry Gallagher almost brought a tear to our eye with his self-penned song about a girl at his school.
Check out all the photos from Saturday's show below...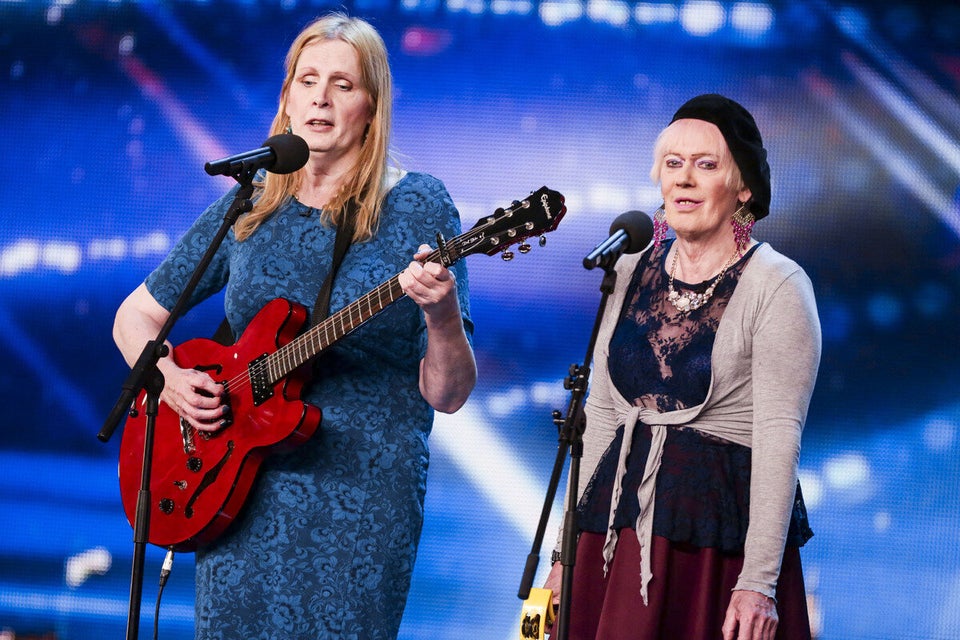 'Britain's Got Talent' Week Two