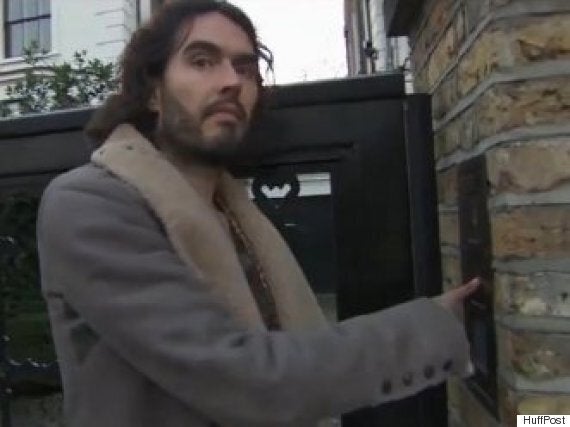 Russell rings the doorbell of Lord Rothermere, but doesn't appear entirely welcome
In the film, which premieres on Tuesday night in the UK, Russell - who has seemingly turned his back on his acting career and Hollywood stardom to take up the good fight of the common man in his home nation - joins forces with acclaimed director Michael Winterbottom to explore the financial crisis and inequalities of wealth that abound in this country.
The film moves from Russell's home town of Grays in Essex to the heart of London's City and on to New York.
'The Emperor's New Clothes' will be show in special screenings nationwide on Tuesday 21 April, followed by a Q&A session with Russell Brand. The film will be in select cinemas from 24 April. Watch the trailer below...