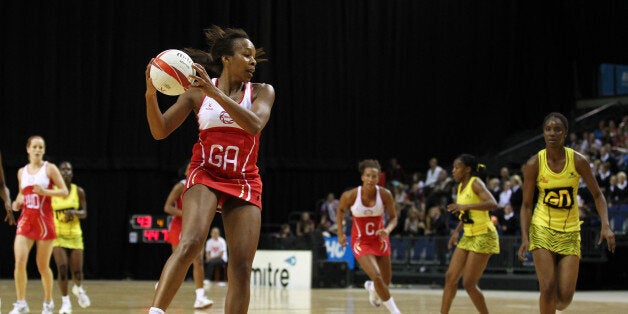 As part of our Fitspiration month, we're profiling some of the trailblazing women who are dominating the sport industry in 2015.
Imagine if Wayne Rooney had to work shifts in a bar to make ends meet or if Chris Robshaw had to fit his rugby training around an office job.
Sound ridiculous? That's because it is. England sporting captains represent the country and the idea that they'd have to anything other than concentrate on their sport is pretty preposterous.
But, depressingly, it's also a reality facing many talented female athletes, who, despite being top of their game and leading a national team, are unable to make enough money through sport alone.
Cookey was first selected for the national team for the 2002 Commonwealth Games, when she was just 17 years old and still at school.
But for all her achievements as an athlete (helping various teams win leagues and tournaments, as well as a handful of bronze and silver medals) Cookey still works full-time, fitting training and matches around her job as business development manager at Wesport, the West of England Sport Trust.
In short, Cookey is a woman with a lot on her plate. "I have to manage my time really well," she tells HuffPost UK Lifestyle. She travels up to London twice a week after work from Bristol, where she lives, to train with the Surrey Storm team, and when it comes to international tours she has no option but to take annual leave from work ("I went on a real holiday recently for the first time in two years," she admits).
It might seem overwhelming to an outsider, but Cookey's positivity and gratitude to be able to do something she loves is clear from the outset. This is a woman with her feet firmly on the floor who is unafraid of hard work and sacrifice.
We spoke to her about training, nutrition and whether, with such a busy schedule, she ever finds time to relax.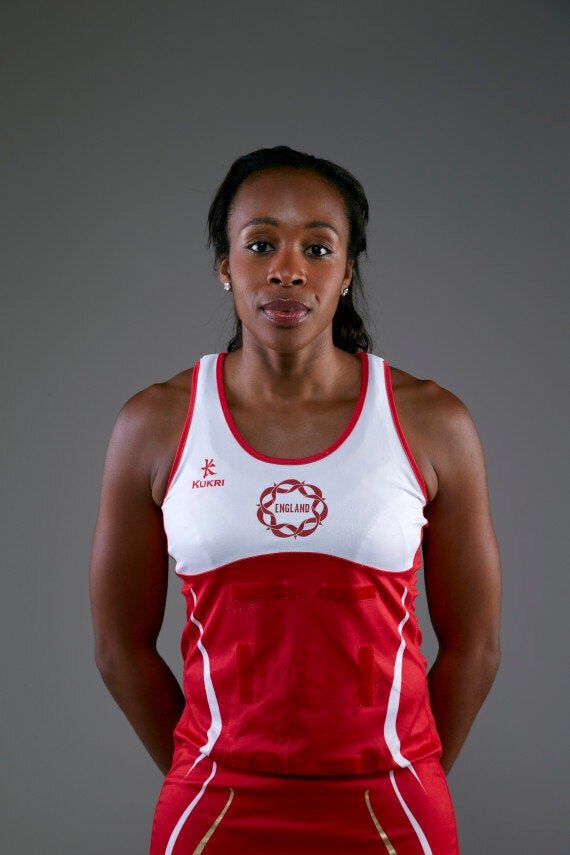 Tell us about a typical training schedule
At the moment we're in Superleague season, which started at the end of January and runs until the end of April. We started training for it in September, with sessions throughout the week lasting for a few hours each.
Games are normally weekly, but with Superleague we're playing more often - on weekends we've even had double headers, which is two games played between two sides on the same day.
Training varies throughout the week, I normally do one or two weights sessions and a few body conditioning sessions, which involves running, cross-training as well as SAQ (Speed, Agility and Quickness) training.
Then there are the technical sessions, where I'll practise ball skills (we use the wall to practise passing) or focus on position-specific work, I'm a shooter and so I do lots of shooting drills.
A few times a week we train as a team. I live in Bristol but my team are in Surrey, London, so I travel up after work every Thursday and every other Tuesday.
For these sessions we might do what we call "court craft", where we practise in units (shooters work with the Wing Attack and the Centre, for example) or work on game-playing.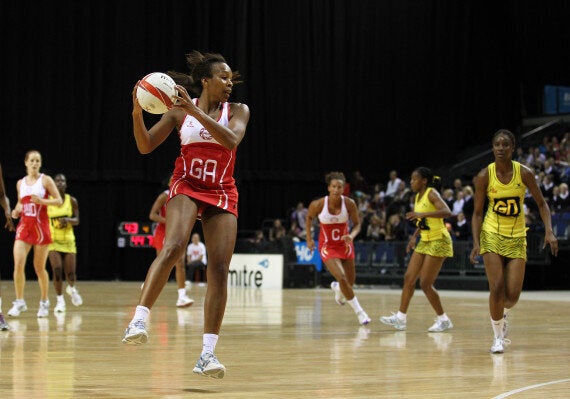 With all that training, how important is your diet in keeping you going? And what do you eat on an average day?
We have a nutritionist who works with the England squad and they give guidance. It's not strict and regimented as other sports such as gymnastics, but we just have to be sensible and make sure we are properly fuelled for training.
I try and get the right amount of carbs pre-training and the right amount of protein after training, to help muscle recovery.
It's difficult because I work full-time as well, so I have to make sure I'm prepared. I do a 'cook off' on a Sunday, where I make a batch of meals that I can freeze - that way I can just grab them and go.
I really struggle with vegetables, I don't really like them. So it's about finding the right ones to give me what I need. My mum got me onto smoothies, which is a great way to get all of these foods in one hit.
So on an average day, I'll eat:
Yoghurt and banana before morning gym session
Isotonic drink during session
Breakfast - granola, yoghurt and fruit and some fruit juice
Lunch - pasta or rice dish with meat e.g. spaghetti Bolognese or rice and chicken stew
Pre-evening training - bagel with cheese and jam
Isotonic drink during the session and a protein shot post-session
Dinner - sweet potato with baked salmon and spinach
Snacks during the day at work include nuts, satsumas, apples, carrot sticks
I drink at least two litres of water during the day whether that be with squash or just water
How do you let off steam and relax?
I still work full-time, so netball takes up quite a lot of my evenings and weekends. I train most days and then there are matches and international tours, so when I have any spare time I usually spend it catching up with friends and family, watching a film or listening to music.
It does get a bit intense and I have to manage my time really well, but I love playing and the team gets on really well so it's OK.
If you could say one thing to young women considering a career in sport what would it be?
Don't let anything stop you. If it is your passion and you love doing it, find a way to make it happen.
Pamela Cookey will be live on Sky Sports in a three-match home International Series against Trinidad and Tobago in May, before the Netball World Cup begins in Sydney in August. Both events are live on Sky as part of the channels' biggest ever year of women's sport.