After Nicola Sturgeon's refusal to rule out a second referendum on Scottish independence, voters north and south of the border have been suggesting a few other things which her party has not ruled out.
On Sunday, the SNP leader said that she had no plans for another referendum "at this stage".
...And #NotRuledOutByTheSNP was born soon afterwards.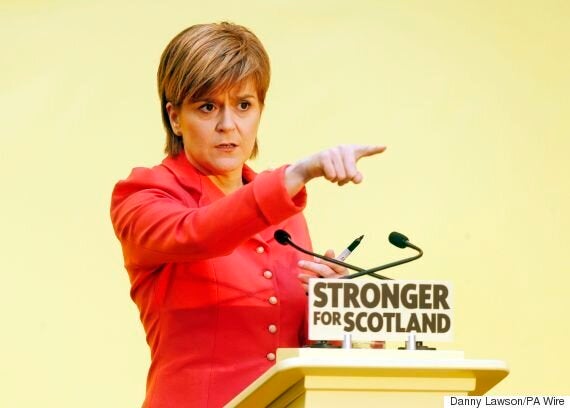 Nicola Sturgeon refused to rule out ANOTHER Scottish referendum
Douglas Henshall tweeted: "The Royal Family will be forced to do the Hokey Cokey, live from Princes St every Hogmany."
User @AskAuntieAudrey said: "Scottish Tablet to be dispensed instead of Vitamin Tablets to treat SAD Syndrome."
Al Dal posted: "Surnames will be banned and everyone will need to add either 'Big' or 'Wee' as their first name."
James Melville tweeted: "Tunnocks Teacakes will hold the balance of power after the general election."
Christopher Silver added: "Invading England as far as Derby, before turning back and ultimately getting massacred near Inverness."
User @dinnatouch suggested: "Irn-Bru to replace pink mouthwash in dentists surgeries."
Wayne Jackson added: "Deep fried mars bars to be school meal staple."
The Twitter hashtag is reminiscent of the bruising social media debate, led by the so called 'cybernats', that dominated politics in Scotland during and after the referendum campaign.
Most recently, Scottish Labour felt the brunt of , after its #MyFutureScotland was hijacked by irate nationalists.
Separately, new research released today by communications company Bell Pottinger found Scotland was the number one issue being discussed on social media.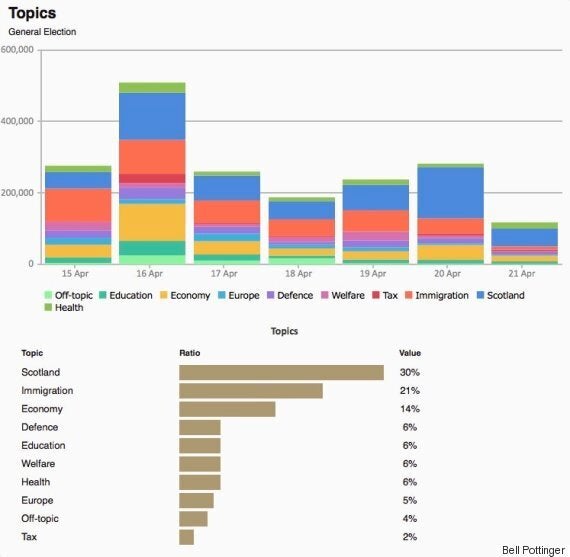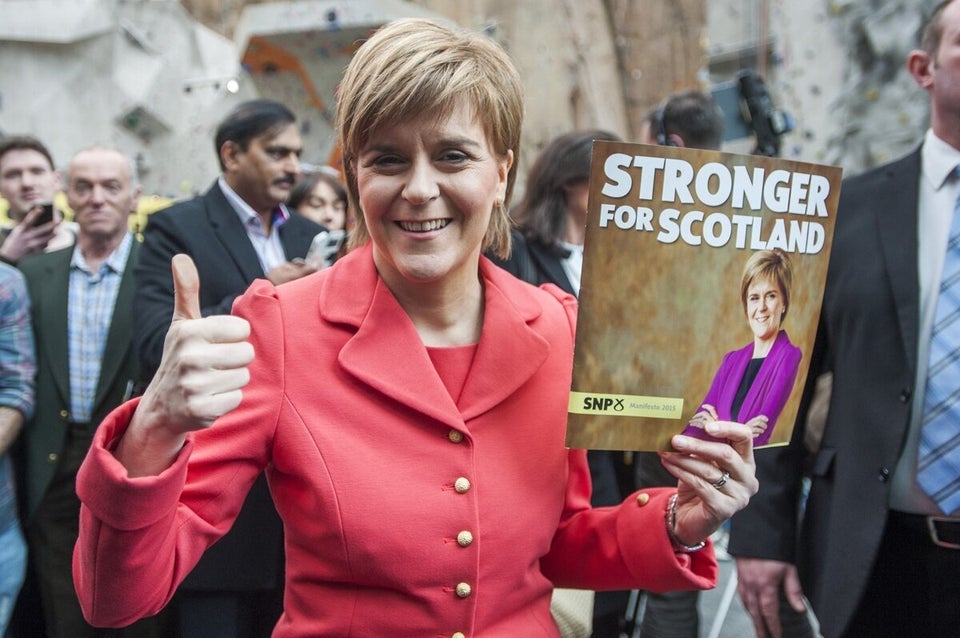 Nicola Sturgeon launches SNP election manifesto