Sarah Vine, the increasingly gaffe-prone wife of senior Tory Michael Gove, stepped in a field of mud and oomska on Tuesday, reportedly claiming the north and Scotland will "leach" off the rest of Britain after the general election on May 7.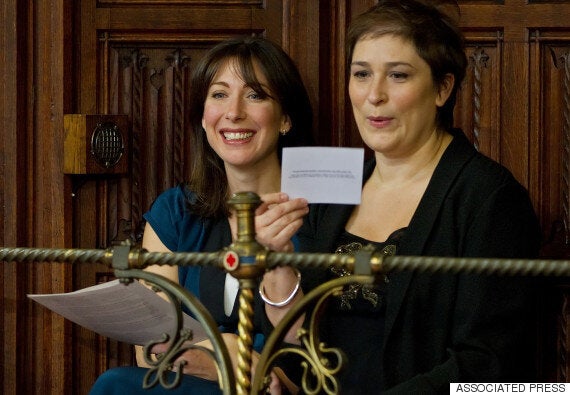 Samantha Cameron, left, with Sarah Vine, right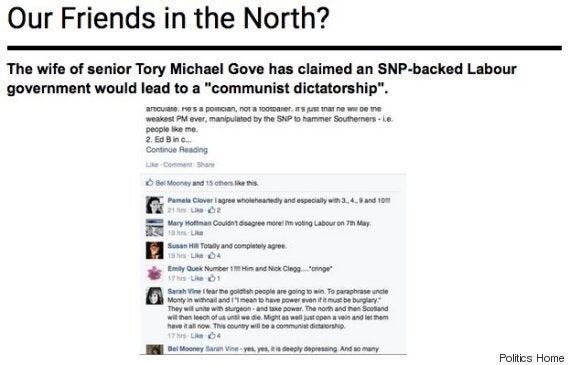 A screengrab from Politics Home, which broke the story, showing the Facebook comment
Spotted by Politics Home, the Daily Mail columnist wrote on a friends Facebook wall, predicting what would happen after the national vote.
"I fear the goldfish people are going to win," she reportedly posted. "They [Labour] will unite with Sturgeon - and take power. The north and then Scotland will then leech of [sic] us until we die. To paraphrase Uncle Monty in Withnail and I, 'I mean to have power even if it must be burglary'. Might as well just open a vein and let them have it all now. This country will be a communist dictatorship."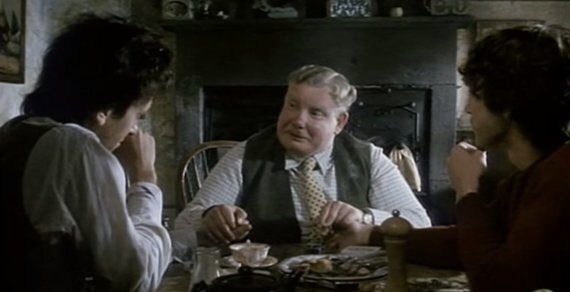 Uncle Monty: 'Oh, my boys, my boys, forgive me'
Vine has yet to confirm that she wrote the post, but to quote another character from Withnail: "Very, very foolish words, man." Last month the unpredictable spouse played lemon on "This Week," receiving a mauling from Michael Portillo and Alan Johnson over a sketch she penned besmirching Ed Miliband's pair of kitchens.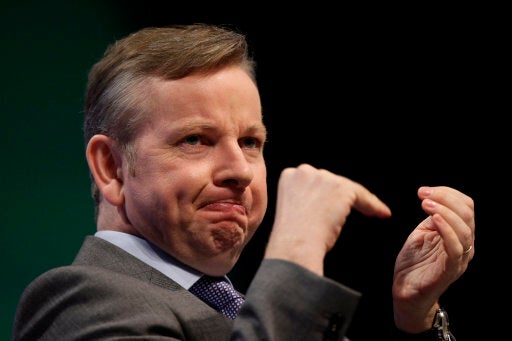 22 Silly Pictures Of Michael Gove