Channel 4 bosses have announced they'll be pulling the plug on an entire channel - for one day only - in an effort to get young people to get off their sofas and down to the ballot box.
E4 will be shut down for the whole of Election Day (7 May), to encourage their young viewers to stop watching TV and get out and vote instead.
This is believed to be the first time in the UK that a channel has been shut down for this reason, and is explained in the video above. Viewers will also get to meet 'Darren' - the engineer in charge of the on/off switch in the E4 transmission room, who will be turning everything off that day.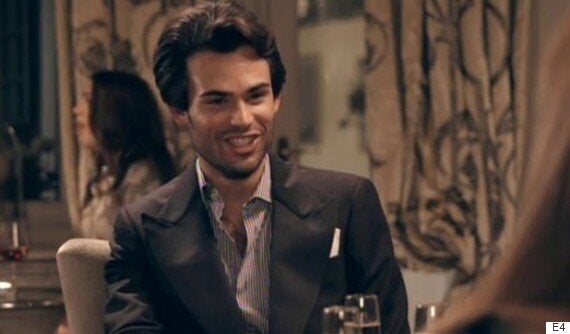 One of E4's greatest stars - 'Made in Chelsea's Mark Francis. Fortunately, Monday evening won't be disrupted
Darren will be switching everything off at 7am that day, at the same time that polling stations open around the country, and will be the only person any viewers tuning in - either accidentally or deliberately - throughout the rest of the day.
Dan Brooke, Channel 4's Chief Marketing and Communications Officer, explains of the decision to switch off for one day only: "Less than half of under-25s voted at the last election so we've engaged the most powerful weapon that we have at our disposal to try and boost that number – switching off their favourite TV channel for the day!"
The E4 shutdown is one of several initiatives by Channel 4 designed to motivate young people to engage and vote.
Earlier this month Channel 4 launched 'X' - a new campaign aiming to boost the number of under-25s voting. 'X' shows young people how to register to vote online and will remind them to turn out on polling day through a series of free personalised SMS messages.
And, on Monday 28 April, Channel 4 will stream the first ever Youth Leaders' Debate in association with Shout Out UK. In an online exclusive, seven youth party leaders will go up against each other as they tackle the key issues for young voters.
Related