A campaign to challenge Islamophobia at Warwick University in the wake of the Charlie Hebdo attacks has been started by education officer Maahwish Mirza - and has even gained approval of the vice chancellor.
Following the attack on the satirical magazine in Paris, Mirza noticed "casual" Islamophobic comments on social media.
Read More:
Since starting her campaign, students of all faiths and races have come together to show their support, and Nigel Thrift, the university's vice chancellor has got on board too.
Speaking to HuffPost UK, Mirza said the response has been "phenomenal".
"I've had Muslim and non-Muslim students I've never spoken to sharing the campaign and messaging me saying that they feel so happy to see the pictures. We often struggle with a sense of 'Warwick identity' because we're such a young university, so I wanted to define our identity in terms of inclusivity and I feel that we have succeeded.
"I really hope this campaign makes Muslim students everywhere feel welcome and empowered in the knowledge that we all stand against Islamophobia as one.
"Experiencing Islamophobia can make you feel very isolated, so this campaign goes the other way in making people feel that they belong. That was the aim of my campaign."
"There's just so much to do and I know people and groups who will carry on this work once I leave - this is just the beginning. I'll be leaving office in August but if this campaign taught me anything, it's that a camera and a board pen can get you further than you'd think!"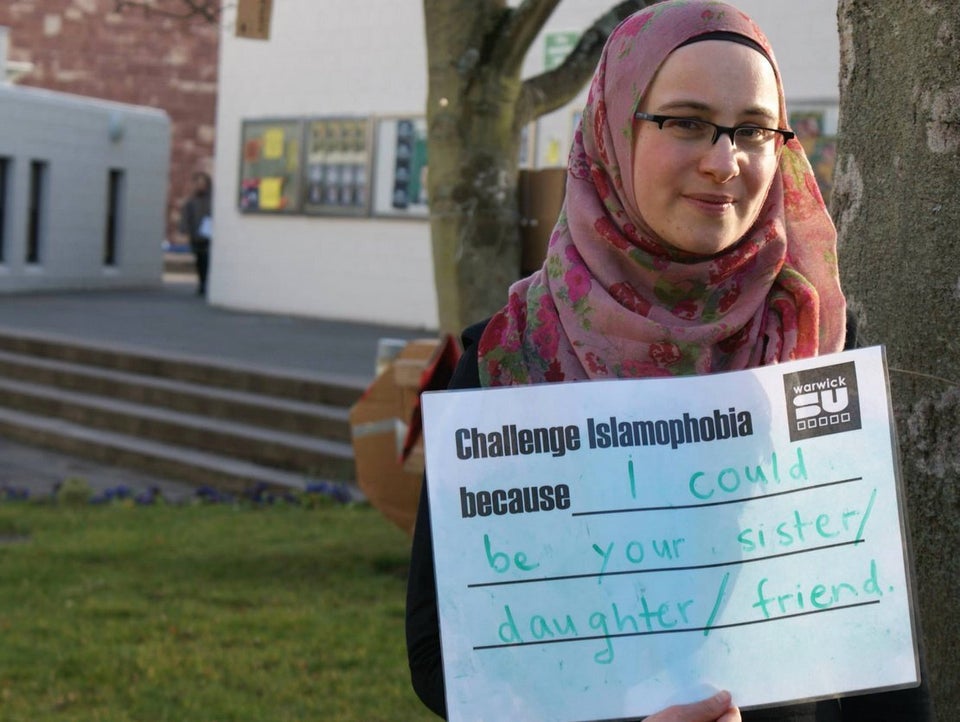 24 Reasons To Challenge Islamophobia