If you're one of the lucky few to be getting an Apple Watch today, then the likelihood is that you've suddenly realised that it's more than just a watch, it's an investment.
The Apple Watch isn't cheap, and while the screen itself is scratch resistant, who's to say that your precious new toy will survive a tumble on your first jog?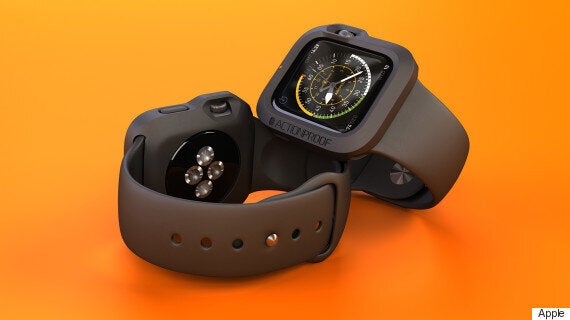 To give it the protection it needs is ActionProof's BUMPER, arguably the first Apple Watch case.
While it might look bulky, the BUMPER isn't designed to be the fashion icon that the Apple Watch is. It's designed to protect it.
You'll be able to use the Digital Crown and the action button below and the case even leaves space for the speakers. You won't need to worry about waterproofing as the Apple Watch is waterproof to 1m for up to 30mins.
You'll need to look after it for a while though as the case won't be available until this summer.