In the 30-second teaser for 'Educating Joey Essex: General Election - What Are You Saying?!', viewers can see the former 'TOWIE' star struggle to pronounce the name of the Conservative party, grabbing a selfie with both Clegg and Farage… and telling Ed Miliband he had great "banter", provoking an eye-roll felt around the planet.
The new show will see Joey interviewing all three of them, in the hopes that at the end of it all he'll be able to make a more informed decision when it comes to who he'll be voting for.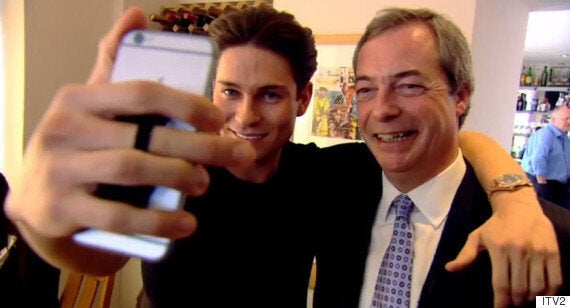 Joey Essex and Nigel Farage
However, one politician who won't be making in appearance is David Cameron, who turned down the chance to appear in the show.
"I really did want to meet him but it's not happening. I'm a bit gutted but he's a busy man, just like every other MP. It would have been just nice because I've met everyone else."
'Educating Joey Essex - General Election, What Are You Sayin?' airs on Tuesday, 5 May on ITV2.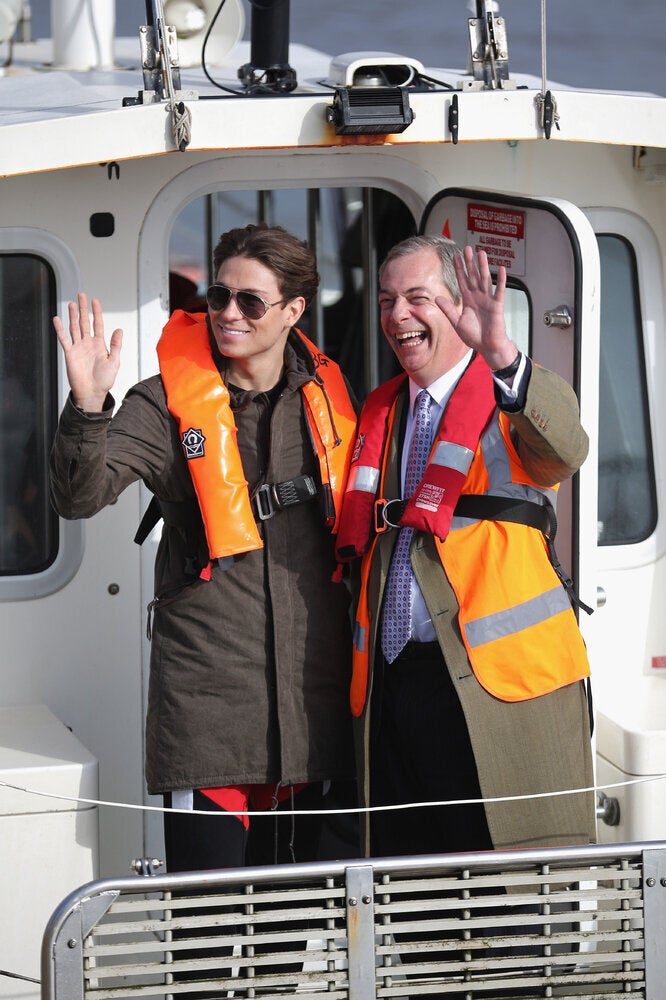 Nigel Farage and Joey Essex In Grimsby