Ed Miliband has warned of "stealth privatisation" of healthcare if the Conservatives win the May 7 General Election, as Labour unveiled plans to cut the maximum income an NHS hospital can earn from private patients.
The proportion of income which an NHS foundation trust can earn from private work would be cut from 49% to just 2% under a Labour government, shadow health secretary Andy Burnham said.
Trusts would be allowed to exceed the 2% cap only if they meet strict safeguards to ensure NHS patients are put first.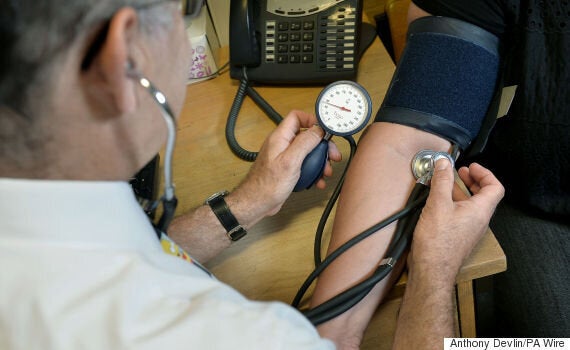 Ed Miliband warned of 'stealth privatisation' of the NHS
Mr Burnham released figures which he said showed that the average trust's income from private patients has increased by 58% since 2010 while 40% of new healthcare contracts are now going to private providers.
Liberal Democrats dismissed the intervention as "rank hypocrisy", arguing that Labour was "totally beholden to the private sector" when in government.
During a campaign visit to Springfield House Community Centre in Stevenage, Mr Miliband said: "A Tory second term means stealth privatisation of the National Health Service - NHS patients finding themselves pushed to the back of longer and longer queues, operations delayed and an NHS not there when people need it.
"Under the Tories, it would be a two-tier NHS where you have to pay to get seen."
Mr Burnham said Prime Minister David Cameron and Health Secretary Jeremy Hunt had not been "honest" about the scale and pace of privatisation on their watch".
He said: "It is shocking to see private companies winning just as many contracts as the NHS - and some with links to the Tory party too.
"Following the Tories' decision to allow hospitals to turn over up to half of their beds to private patients, the growing financial crisis in the NHS has seen many hospitals forced to treat more private patients in NHS beds too - while waiting times get worse for everyone else.
"This is clear proof that the profit motive is ripping through the NHS under David Cameron. The NHS cannot survive another five years of the Tories."
Mr Burnham said Labour would "repeal David Cameron's privatisation plans" by repealing the Health and Social Care Act, which requires services to be put out to tender, and introducing a cap on profits companies can make from NHS deals.
Labour said its analysis of official figures showed that the 58% rise from £1.7 million to £2.7 million in foundation trusts' income from private patients included a 17% jump in 2012/13, the year the cap was lifted.
It said the increase in private income came as trusts recorded falling standards on waiting times, cancellation of operations and bed occupancy levels for NHS patients.
Between 2010 and 2015, the proportion of trusts failing to meet 18-week waiting-time standards increased more than fourfold from 10% to 46% and the number of NHS patients waiting longer than 18 weeks grew by 115%, said Mr Burnham.
Numbers of cancelled operations increased from 71 per trust in the first quarter of 2010/11 to 106 in the third quarter of 2014/15 while bed occupancy went over the recommended 85% rate, growing from 83.6% to 88.5% over the same period.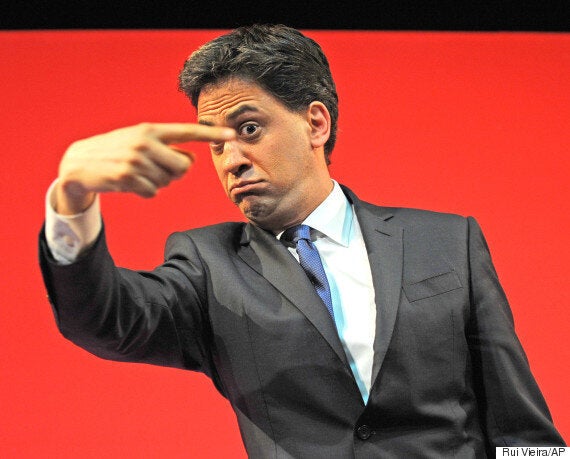 The Labour leader isn't impressed with the Tories' handling of the NHS
Labour said City analysts were predicting increased opportunities for private healthcare companies in the UK. The party also said Conservatives had received more than £20 million in donations from 53 hedge funds with investments in private healthcare.
Liberal Democrat campaign spokesman Lord Paddick said: "This is rank hypocrisy from a Labour Party totally beholden to the private sector when in government.
"Under Labour, private providers were paid 11% more than NHS providers for the same treatment and their PFI (private finance initiative) deals are still costing the taxpayer £1 billion a year in repayments.
"The Liberal Democrats put an end to these sweetheart deals, blocked PFI contracts, prevented privatisation of the NHS through the back door and increased NHS funding each year.
"Now we are the only party with a detailed plan to fund the extra £8 billion the NHS says it needs - almost three times more than Labour will commit."