Protesters threw bricks and torched businesses and cars Monday, injuring at least 15 police officers, as authorities tried to restore order with an emergency curfew and the National Guard following the funeral for Freddie Gray, the 25-year-old who died in police custody last week.
In a video broadcast on the VMAR local news station, the woman, believed to be the young man's mother, confronts him on the street having earlier seen him on TV.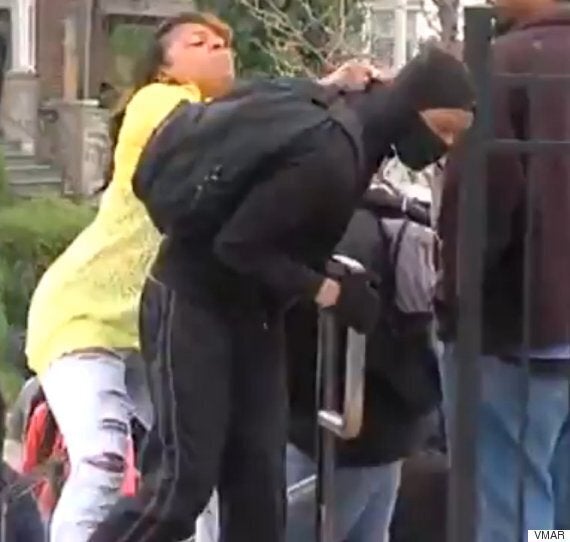 A mother confronts her son after seeing him on TV preparing to hurl rocks at police during the Baltimore riots
The teenager, dressed head-to-toe in black, with his face hidden behind a balaclava, has nowhere to hide as his mother launches a verbal, then physical assault on him.
"Take your fucking ass home," she says, before deciding she wants to have a quiet word, directing him to: "Get the fuck over here now."
The woman, who some have hailed "mother of the year" over her actions, then takes wild swings at her son, slapping him about his head.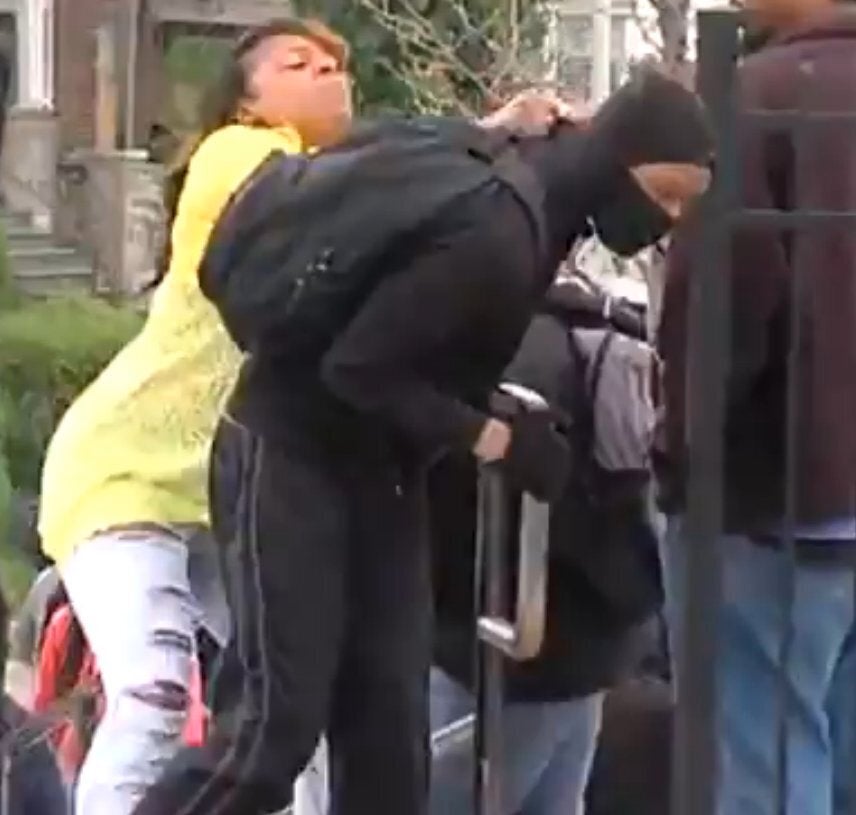 Mother confronts son at Baltimore riots
"What's wrong with you?!" she shouts, as the teenager tries to walk off and shocked bystanders turn and stare.
As her son attempts to walk away, she continues: "You wanna be out here doing this dumb shit? Get the fuck over here. Get over here now. Did you hear what I said?!"
At a news conference Monday evening, Baltimore Police Commissioner Anthony Batts said all the injured officers were expected to recover. In an earlier statement, police said 27 individuals had been arrested. At least one civilian appeared to be unconscious and was seen being carried in a blanket by police.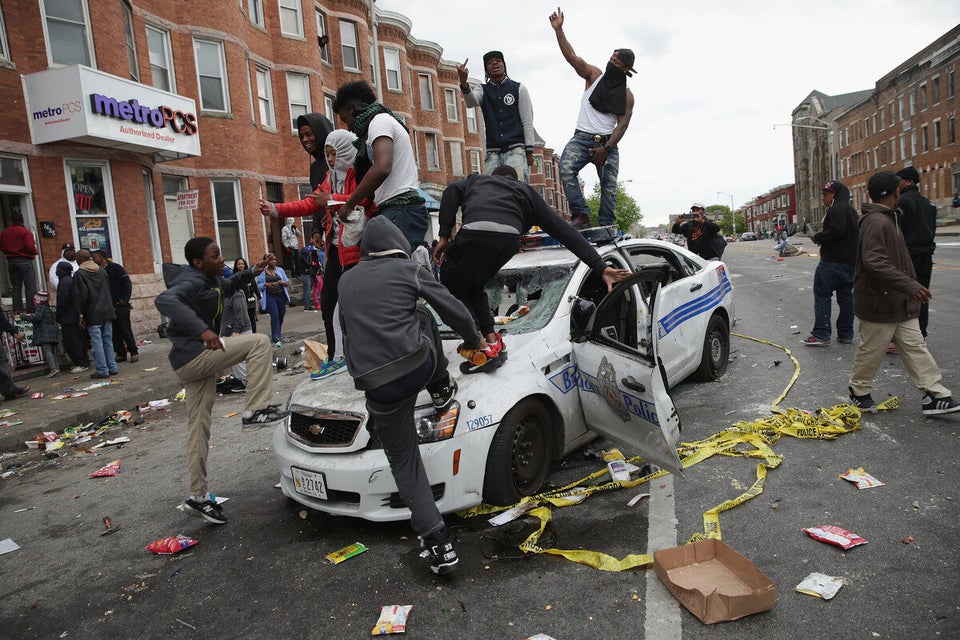 Baltimore Riots
Related