As rioting continues in Baltimore, Donald Trump has taken it upon himself to wade into the debate - and the reaction has NOT been good.
The entrepreneur seems to have decided that the violence sweeping through the Maryland city is all down to Barack Obama.
Earlier today he tweeted: "Our great African American President hasn't exactly had a positive impact on the thugs who are so happily and openly destroying Baltimore!"

People were quick to tear into the businessman.
Jessica Brennan tweeted: "Donald Trump has lost his mind. How is Obama's race in any way relevant to the #BaltimoreRiots ?! Idiot."
Paul Boardman said: "Donald Trump with the same dangerous rhetoric and 'reasoning' that characterised America's racist past and divided a nation. Awful comments."
Nikki Leigh posted: "Donald Trump really doesnt get it. #wedontcare."
Julie Anne said: "Can someone just sew Donald Trump's mouth shut and revoke all social media so we never have to hear from him again."
Ian Fortey added: "This is how disgusting, hateful and racist Donald Trump truly is."
Freddie Gray suffered a fatal spinal injury while in custody on 19 April.
Rioting quickly spread through the city with hundreds of people looting shops, burning buildings and police cars, as well as throwing bricks and other missiles at officers.
Rioters also smashed windows and cut hoses as fire crews battled blazes.
A state of emergency has been declared in the city.
Gray's family has spoken out against the violence, saying it is no way to honour him, according to Sky News.
"I don't like it at all."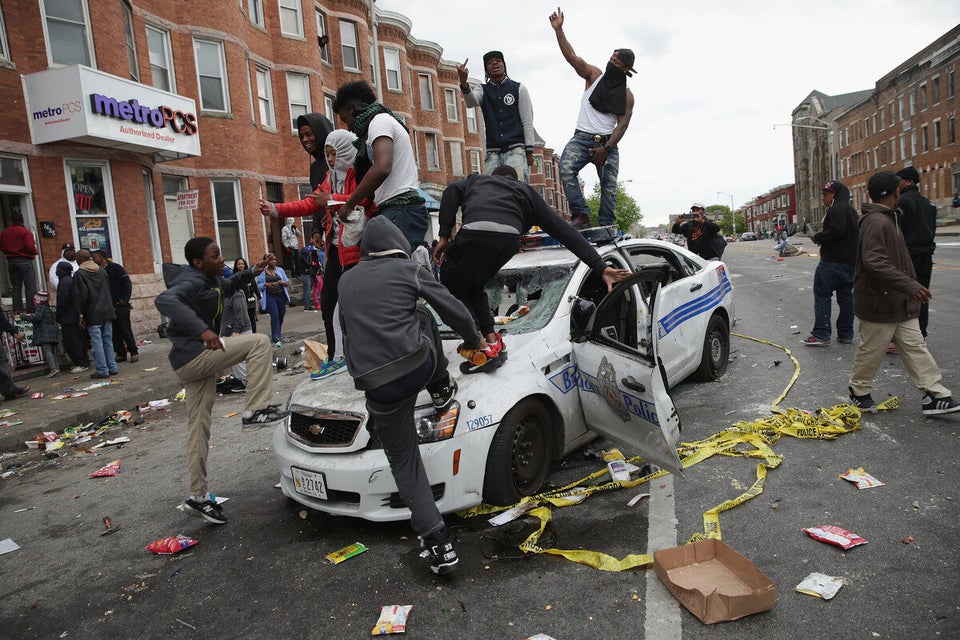 Baltimore Riots