In his first 'Late, Late Show' of the week, James Corden took the opportunity to discuss Bruce Jenner's Diane Sawyer interview, heaping praise on the 'Keeping Up With The Kardashians' star and praising him for publicly revealing that he is transgender.
The former Olympic athlete has received hundreds of supportive messages since the two-hour interview, which aired in the US on Friday night, and during his Monday night show, James added his name to Jenner's growing list of well-wishers.
Story continues below the video...
"I thought it was genuinely one of the most incredible pieces of television that I have seen in years," James explained. "I will never know - so many of us will never know - what it's like to go through such a thing, the life that he's been trapped in.
"The truth is that there are people out there, and the struggle for them is very real, and very hard.
"It's hard for them and their families and watching it made me truly think that, after this interview, I hope this world that we live in is a better, more educated, more understanding place for them to live in.
"Thank you Bruce, for sharing so openly and honestly. It was a wonderful thing to watch."
Plenty of stars took to Twitter to share their thoughts following Jenner's candid chat, including Ellen Degeneres, who posted: "Bruce Jenner is a beautiful, brave human being. Sending him lots of love. He's saving lives and opening minds tonight."
The Kardashian-Jenner clan also shared a variety of messages and family snaps on Twitter and Instagram.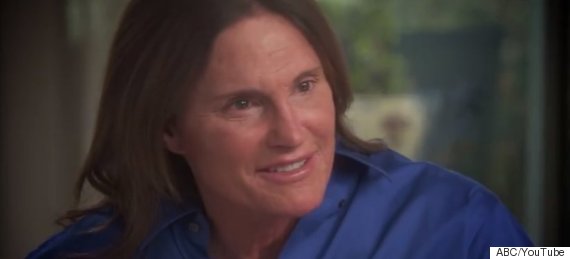 Jenner's '20/20' special was seen by over 16 million people
During the Diane Sawyer interview, the 65-year-old explained: "For all intents and purposes, I am a woman.
"My heart and my soul and all I do in life, that is part of me.
"I'm me. I'm a person. This is who I am. I'm not stuck in anybody's body. My brain is much more female than male."
READ MORE:
In July, E! will premiere a six-part reality TV show, which will show Jenner "living for the first time as the person he feels he was born to be."
In a statement, E! explains: "This series will present an unfiltered look as Bruce boldly steps into uncharted territory and is true to himself for the first time."
NOTE: While the interview detailed Jenner's decision to come out as transgender, he is yet to indicate whether he would prefer to use female pronouns, so this article uses male pronouns.
LIKE US ON FACEBOOK | FOLLOW US ON TWITTER