A comparison of children in 2010 with data on youngsters in the 1980s found that the rise in obesity in very young children has been largely restricted to those with obese parents.
In contrast, obesity in adolescents was found to have occurred across the entire age group.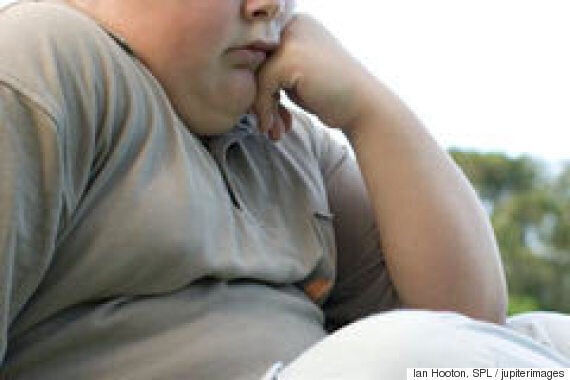 Researchers looked at body mass index (BMI) data from the 1980s and compared it to children who were measured annually between 2000 and 2012.
By the age of five years, there was a marked increase in the proportion of obese children in the 2000s group - 4% of boys and 5% of girls - compared with just 2% of children in the 1980s.
Their analysis found the swell in numbers who were obese by five years came largely from the children of obese parents and was not seen in the rest of the population. Outside the toddlers of obese parents, there was little change in BMI over a generation.
In older children, the team also found an increase in obesity, but this time it affected the whole age group, regardless of parentage.
Researchers said their findings suggest that parenting is the fundamental influence on weight gain in the early years, whereas more general influences take over later on.
"Childhood obesity is one of the greatest health issues of our time. If we are to develop strategies to intervene effectively, we must first understand the cause.
"This study indicates for the first time that childhood obesity has different causes, depending on the age of the child.
"We now need further studies to explore this in more depth, as it could have significant implications for healthcare."
A separate piece of research has suggested clinicians are turning a "blind eye" to overweight child patients. In the small-scale study, one in four children were overweight or obese and few were offered any intervention, such as advice, further investigation or further specialist support.
The study found that of the 11% of children who were obese, only a third (34%) were offered anything like this - while of the 14% of children who were overweight just 2% were offered any intervention.
Paediatrician Dr Thomas Waterfield, who co-led the study of more than 400 children at Luton & Dunstable Hospital, said clinicians cited lack of time as a major reason for not bringing the issue up with their patients, while fear of damaging their relationships with them was also a factor.
He said a "cultural shift" was needed in addressing children being overweight and also suggested GPs needed to bring the topic up with young patients.