Australian morning show presenter Samantha Armytage has apologised following outrage caused by an off-the-cuff comment she made on Seven's Sunrise program during an interview with mixed race twins Maria and Lucy Aylmer.
The veteran TV host, 38, was interviewing the sisters, who are considered genetically abnormal for having different physical traits despite sharing the same womb.
Maria was born with black skin and black hair, passed down from her half-Jamaican mother, while Lucy gained her fair complexion and ginger hair from her father. Upon introducing Lucy, Armytage said "good on her," a statement which some considered racist.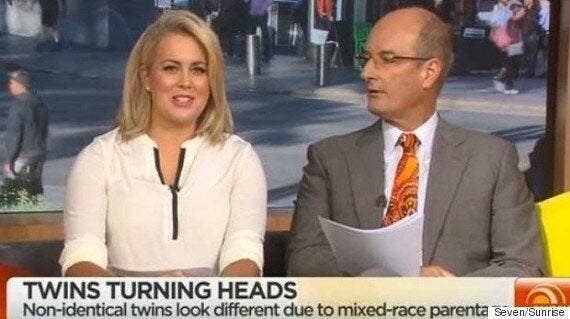 Samantha Armytage and David Koch
She said: "Maria has taken after her half Jamaican mum with dark skin and brown eyes and curly dark hair, but Lucy got her dad's fair skin - good on her - along with straight red hair and blue eyes."
Following a Change.org petition for her to apologise, Armytage said: "I would be mortified if anyone thought I would say or think anything racist. It's not in my nature. To anyone who I might have offended, I'm sorry."
The TV station, however, leapt to her defence and refused to apologise: "Regular members of the Sunrise audience or anyone who has seen the clip in full will know that Sam was taking a dig at herself."
"She frequently jokes about the fair skin that runs in her family and difficult it can be to manage in extreme environments."
Meanwhile, on her Facebook page, Maria Aylmer said: "This is disgusting and we want this petition taken down. Sam is not a racist."
However, a local Melbourne musician said: "The 'good on her' comment was inappropriate, extremely offensive and very racist. This comment segregates sisters by favouritism based on skin colour and give the impression that Lucy is better or luckier for being fair skinned."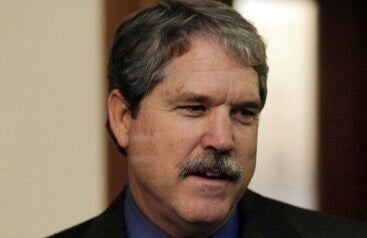 Racist Remarks Made By Politicians