Beyond The Ballot is The Huffington Post UK's alternative take on the General Election, taking on the issues too awkward for Westminster. It focuses on the unanswered questions around internet freedom, mental health and housing.
There are just 43 affordable properties in the whole of London which could be bought by families earning a typical wage, staggering new statistics have revealed today.
That figure includes houseboats (selling for up to £165,000) and one mobile home (£125,000).
In fact, more than 80% of homes in England are completely unaffordable for families who are first time buyers, the research from housing charity Shelter has found.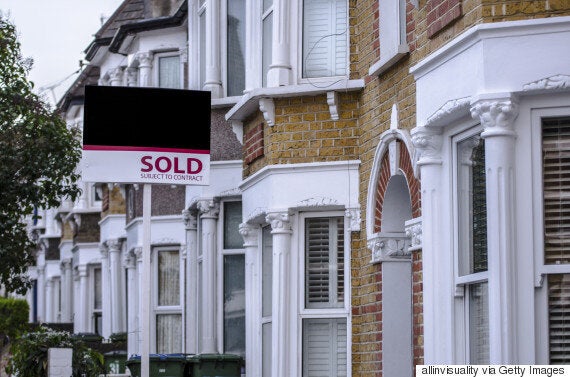 Cameron and Miliband's "dream of home ownership" is pretty much not happening
In a shocking 10% of local authorities – including Chelmsford and Watford in the East of England, and Gravesham and Elmbridge in the South East, there are absolutely no affordable homes at all.
The research lays bare the crisis in British housing – there are now 11 million people living in private rented accommodation and many of them are priced out of owning their own home for life.
This can have devastating consequences: previous Shelter research has shown that families who rent their housing for life, rather than being able to buy when they are young, will be up to half a million pounds worse off over their lifetimes, while for those in London the figure is £1.36 million.
In addition, those living in private rented housing face rising rents, instability and overcrowding. In an exclusive poll for The Huffington Post UK, 19% of people said they need help from friends or family to pay their rent.
Shelter is calling on politicians to commit to building more affordable homes – which it found was among people's top priorities when deciding who to vote for in the General Election next week, and was also revealed as an urgent are for government to address in the HuffPost UK 'Tenant Nation' roundtable debate.
Fiona, a lecturer in Colchester, is a married mother of three and priced out the market. "I've always wanted a stable home for my family, but despite my husband and I both working in decent, professional jobs, house prices are way too high for us to even dream of being able to afford a home of our own.
"We need somewhere stable to raise our children, but even with a few pay rises over the years and a bit of money put aside, it seems like we'll never get there.
"I feel completely resigned to never getting on the property ladder. A place to call home should be something you can work towards, not a luxury you can never attain. It just makes us feel utterly helpless."