This amazing footage of one of London's most famous 'ghost' Tube stations shows the abandoned tunnels once used by Winston Churchill to shelter from Nazi bombings.
Down Street in Mayfair opened in 1907 but was never a popular station owing to its proximity to both Hyde Park Corner and Green Park (then called Dover Street).
The well-to-do Victorian locals were also reluctant to resort to public transport.
It eventually closed in 1932 due to under-usage but was then briefly populated by Churchill and his colleagues before they moved to the Cabinet War Rooms.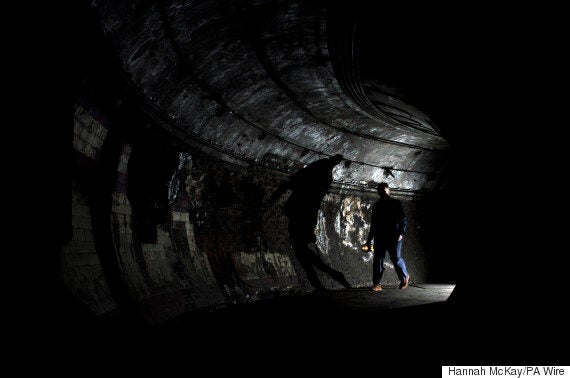 A passenger tunnel in the disused Down Street station in London's Mayfair district
The station is an intriguing relic of its day, with original tiling and even a bath used by Churchill remaining.
But through the metal grilles now covering the entrance to the platforms, it is still possible to see Piccadilly Line trains speeding past the platforms.
But the station, which has not been used by the public for more than 80 years, could soon be reopened…but you won't be able to get a train from here.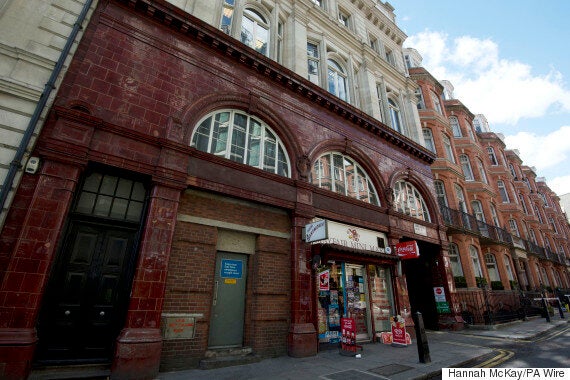 An outside view of Down Street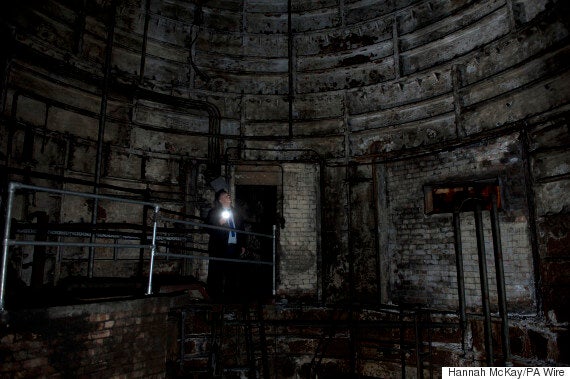 Transport for London (TfL) is now inviting businesses to submit ideas to transform the forgotten station into a viable business as part of its plans to generate £3.4bn in non-fare revenue to reinvest in the transport network.
Graeme Craig, TfL's director of commercial development, said: "This is a fantastic building. It is in the heart of Mayfair, it's got great heritage, it's been an important station.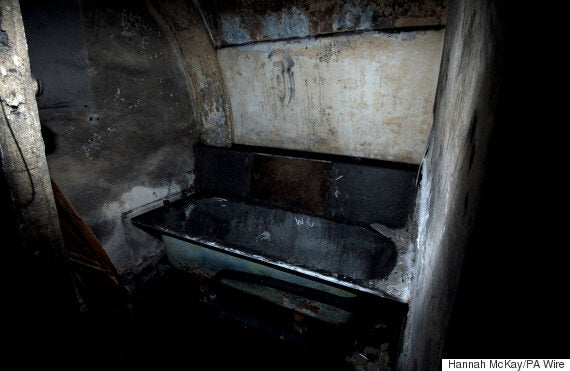 Could the WC on this bath stand for Winston Churchill?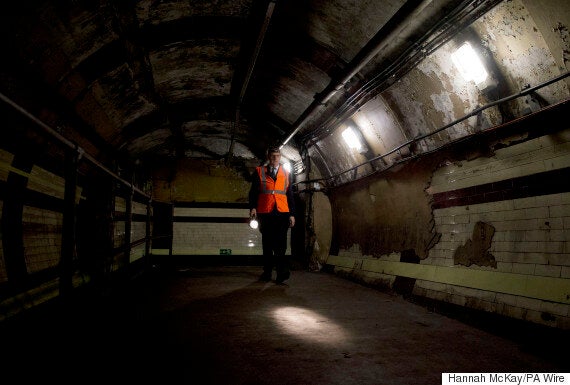 The station still retains its original tiling
"But it has not been used for 80 years. The challenge we have is, in a complex difficult space what uses can we bring to this station? How can we bring it back to life?
"It's not straightforward – we have spent months trying to work through whether it can be used at all. We are now confident that it can be."
Ideas including a night club, cinema and climbing wall have all been floated in the past as uses for London's ghost stations.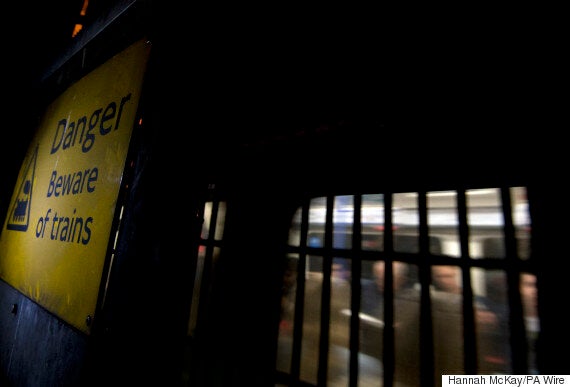 A Piccadilly line train passes through the station
Craig added: "The combination of space, history and location, makes this a unique opportunity. We are looking for a partner with the imagination to see the potential here and the capability to deliver it.
"Adjoining parts of the station are still required for running the tube, but we will work with interested parties to ensure the commercial and operational activities can happily co-exist."