James Corden proved he's got a stomach of steel during a taping of 'The Late, Late Show' this week, as he feasted on a whole host of creepy-crawlies.
Alongside his guests Anna Faris and 'The Unbreakable Kimmy Schmidt' actor Titus Burgess, the British presenter chowed down on some gross delicacies, such as deep-fried tarantula and a grasshopper kebab, prepared by chef David George Gordon.
After tasting grasshopper, James admitted: "Yeah it's alright", though he did then wash it down with a beer.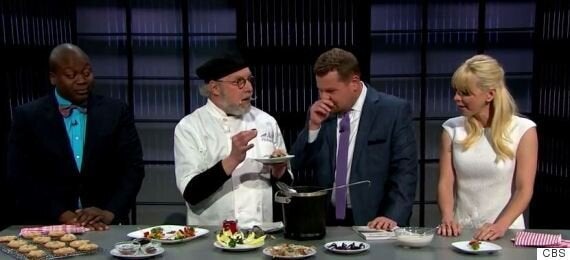 James Corden on 'The Late, Late Show'
He also sampled actual 'ants on a log', which - as you can see from his face above - he didn't seem too impressed by… that is until the chef alerted him to the fact that it's believed to "increase sexual vigor".
James was then offered a "cockroach canapé" which he neglected to try because he "doesn't like goats' cheese", instead choosing to eat the cockroach by itself.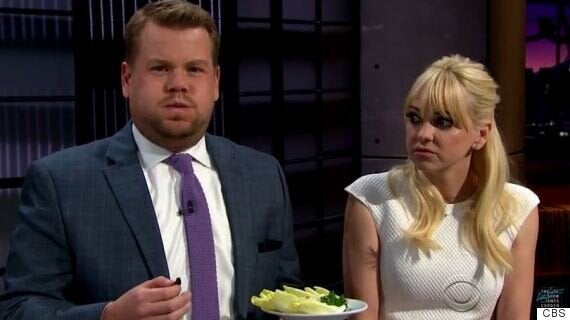 James braces himself to eat a cockroach
Watch the scene in full below:
Despite initially claiming he didn't know how well his US talk show would go down, James has received great reviews since he made his debut on 'The Late, Late Show' last month.
Related