Nigel Farage has backtracked on a proposal to scrap Doctor Who and Strictly Come Dancing he made while warning Ukip would cut the BBC if it had any influence over policy.
He praised the Corporation's "crown jewels" despite earlier telling the BBC's Andrew Marr programme "I don't think (the BBC) needs to do entertainment".
Farage said the BBC "is far too big and has far too much influence".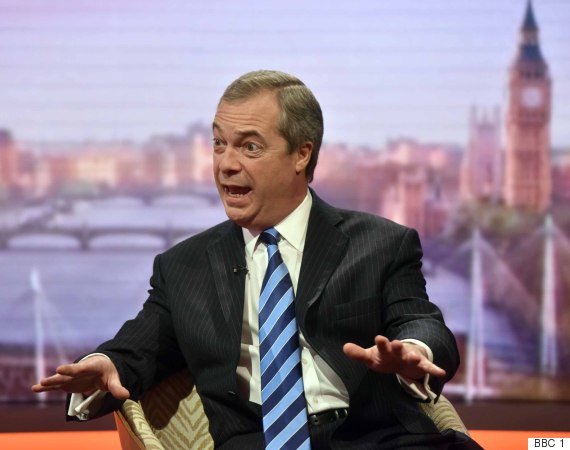 Farage was asked whether he would 'exterminate the doctor'
Marr suggested he wanted to "exterminate the Doctor" prompting Farage to say: "We now have lots of commercial channels out there. We have cable television. The BBC does not need to be doing all of these things."
But in a statement, Farage insisted this was not his view, calling instead for nightly current affairs show Newsnight to be replaced.
Ukip has repeatedly attacked BBC "bias" in recent days, insisting the broadcaster is harming its chances at Thursday's general election by ignoring its status as a major party.
In a statement, Farage said: "When it comes to political bias, it is obvious to most people that the metropolitan and establishment backgrounds of so many of its journalists is a problem.
"For instance, Newsnight has become little more than a televised version of The Guardian, with its journalists moving to and fro between it and Channel Four News at frequent intervals.
"I think it is time for Newsnight to be put out to grass and a new flagship current affairs and news analysis programme to replace it."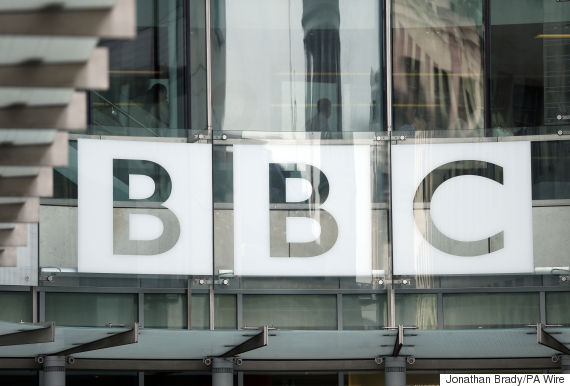 Doctor Who and Strictly are among the BBC's 'crown jewels' but Newsnight is 'little more than a televised version of The Guardian'
The Ukip leader added: "When it comes to entertainment, the BBC should be proud of its 'crown jewels' such as Strictly Come Dancing and dramas such as Dr Who.
"They have become valuable global brands as well as programmes hugely appreciated by British audiences.
"Should the BBC feel it has to come up with its own version of every commercial TV genre, from dating formats to home makeover shows? I don't think so."
On Sunday's Andrew Marr programme, Farage suggested the "whole debate" over the future of the BBC could be completed during the forthcoming licence fee review.
He criticised the pressure placed by BBC websites on local press, suggesting it was "beginning to obliterate other voices in the media".
Farage said: "The whole debate about the BBC licence fee and its role is coming up over the next two to three years and I want UKIP to have some input into that.
"I mean the other problem is that UKIP was judged by Ofcom to be one of the four major parties in British politics and, frankly, the BBC have not treated us like that during this General Election campaign."
SEE ALSO:
In other comments today, Farage confirmed that he would stand down as Ukip leader "in 10 minutes" if he lost his bid to enter the Commons as MP for Thanet South.
But he said the other party leaders could also lose their positions after the election, telling Sky News's Murnaghan Programme: "It could be all over for Mr Clegg, David Cameron could be gone as leader of the Conservative Party, Miliband could be gone. We all may be gone."
He insisted he expects to win the seat: "I have said if I lose I will go, and I'm telling you I will be here next week."
Farage said Ukip was "on the rise" and claimed that polls suggesting otherwise were the result of a phenomenon he termed "the shy Kipper - people who will vote Ukip but won't tell pollsters they are going to do so".
At the end of the programme, when the leaders were together on the sofa, Clegg said: "You also want to take away Strictly Come Dancing and that's terrible - that's much more important than an EU referendum."