A former IRA commander has been shot dead on a Belfast street, it has been confirmed.
Gerard "Jock" Davison was shot at 9am morning in the republican Markets area near the city centre. He was fatally wounded on Welsh Street, police said.
Senior Sinn Fein member Raymond McCartney confirmed his identity.
SDLP leader Alasdair McDonnell said: "This is a horrendous crime and those responsible have shown no regard for anyone that could have been caught in the middle of it during the school rush hour.
"Witnesses have described how the man was shot in the street.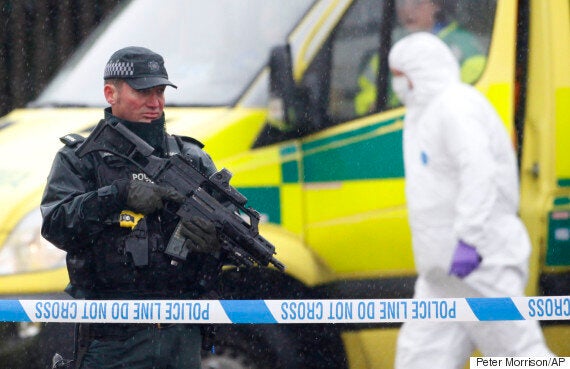 "My thoughts and prayers are with the individual's family at this traumatic time.
"People here want to move on from the violence of the past. This community will reject those who bring murder and mayhem to our streets. I would appeal to anyone with any information to bring it forward as soon as possible."
A police statement said: "PSNI can confirm that a man has been shot dead in Welsh Street in south Belfast."
It is understood the victim, a father of three, was making his way to a community centre from which he worked when he was attacked.
Sinn Fein South Belfast MLA Alex Maskey said: "What we have had here today is a very brutal killing of a local man.
"He is a very well-known person in this area. His family are well-known and he is very well-regarded in this area as a long-standing republican."
He said the family, who live in the area, were "very distressed", but he declined to speculate on who was behind the shooting.
Maskey added: "I am not blaming anybody. I am not getting into any sort of speculation but quite clearly the people who killed this man this morning have robbed the community of a valuable worker and robbed a family of a loving family member.
"Clearly they have nothing to offer."