Football gets its fair share of pitch invasions, streakers, and even people who try to join the game, but now it seems foolhardy diving fans are getting in on the action.
Student prankster Dan Jarvis rushed the pitch - er, pool - at the World Diving Series in London's Olympic Aquatic Centre on Sunday and ripped off his clothes to reveal skimpy Speedos before taking the plunge from a 10 metre board.
With a security guard in hot pursuit, 26-year-old Jarvis bolted up the stairs flinging his clothes to the wet floor below. Sadly for him, he dropped his house keys in the pool before jumping off the platform, causing the event to be held up even further. He received a £90 fine under the Public Order Act.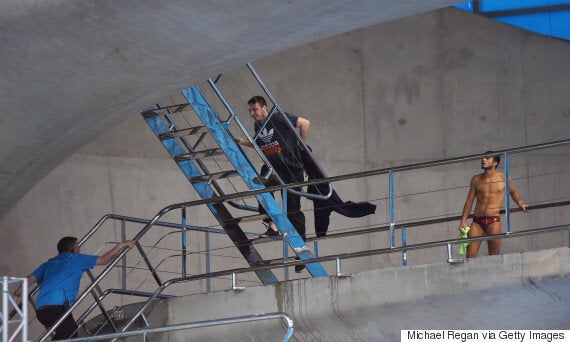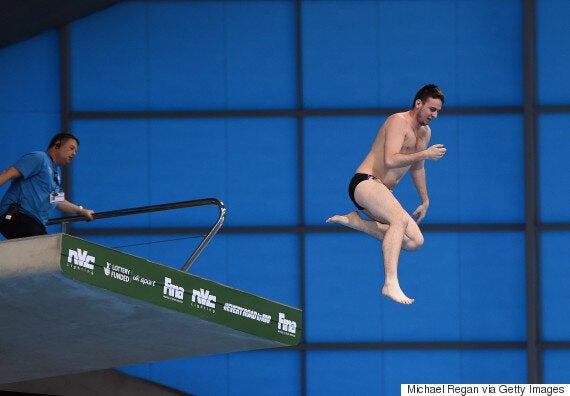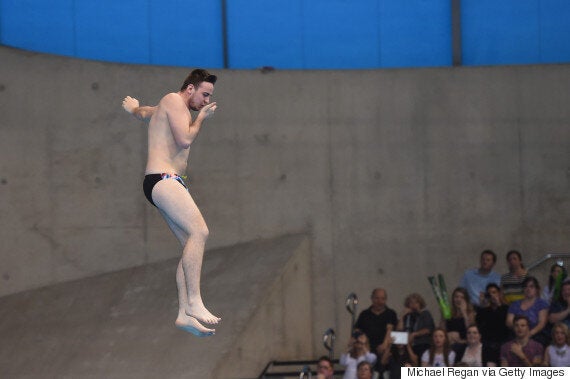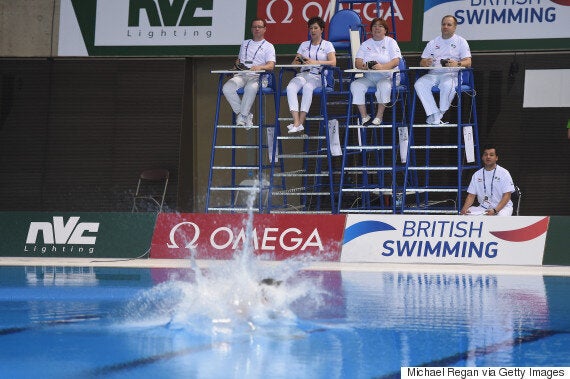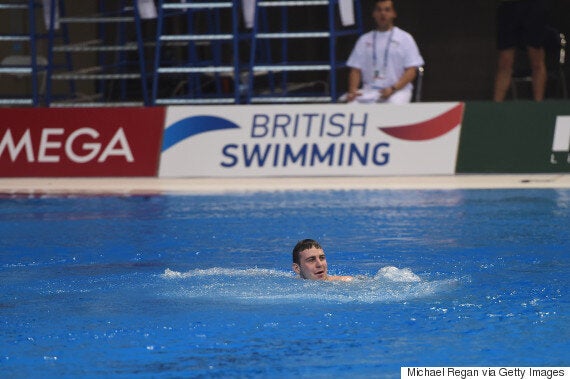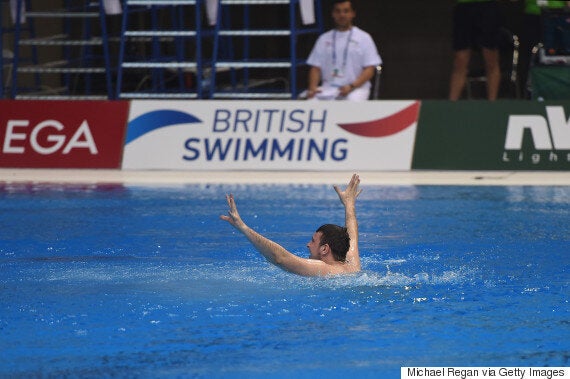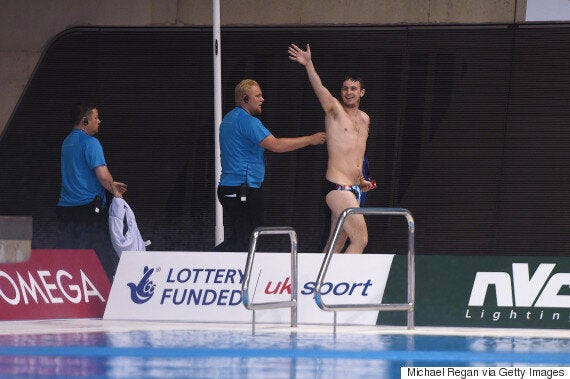 "It was just a bit of fun. The guy who was getting ready to dive on the top board was laughing at me," Jarvis told The Telegraph.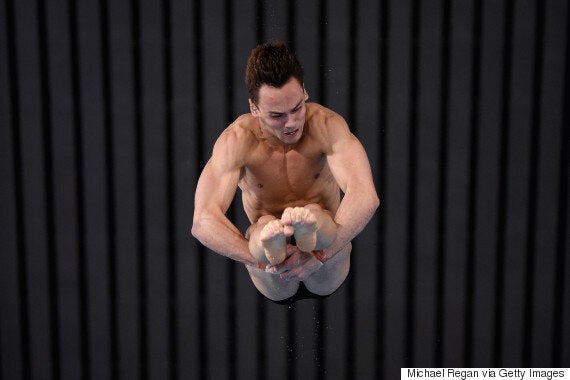 Team GB's Tom Daley won a Gold at the event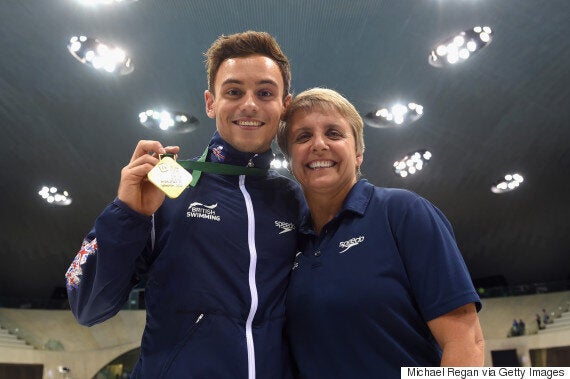 Diving from the same board, Olympic bronze medallist Tom Daley won a gold in this event with 102.60 points.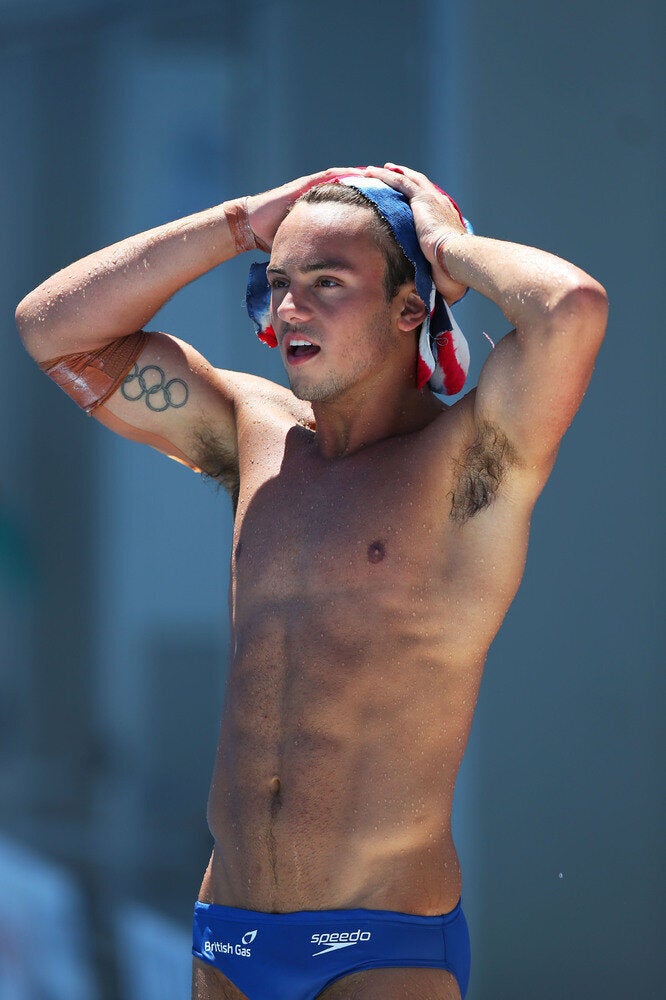 Tom Daley's 100 Sexiest Snaps