A Ukip candidate and Durham University student has apologised for offensive, sexist comments about a female journalist, who he said needed "a good shag".
John Leathley, who is standing for Nigel Farage's party in Tony Blair's old constituency of Sedgefield, in County Durham, made the comments about the liberal newspaper columnist Yasmin Alibhai-Brown.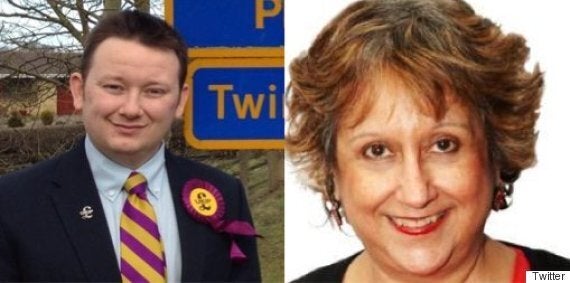 John Leathley has apologised for the comments about Yasmin Alibhai-Brown
The Facebook messages, which apparently followed an appearance last year by Alibhai-Brown on BBC's Question Time, included statements the commentator "needs a good shag" and said she would "would love a big black thing up her a***".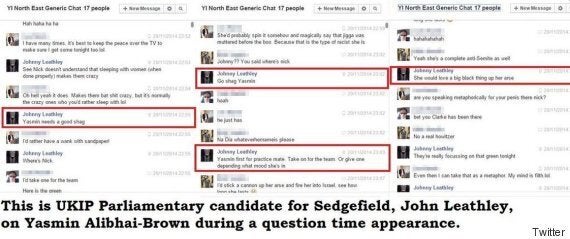 Alibhai-Brown responded tonight saying the Durham University student's comments were "appalling".
In a statement, Leathley said: "I would like to apologise unreservedly to Yasmin Alibhai-Brown.
"I read what I wrote now, I am shocked by them and am appalled and deeply ashamed of my words.
"The comments were made during a private conversation in the evening clearly were never meant to be publicly released, and they should never have been said.
"I am very sorry and regret deeply being so coarse, it is out of character but no more excusable for that."
Leathley also told student newspaper Palatinate: "I have no comment to make other than this is the work of an individual who is taking comments from a private conversation between a group of friends dated months ago in a malicious attempt to tarnish my name and reputation."
She said: "I've always said Ukip was the nasty party and we find out again and again with incidents like this."
Sedgefield was represented by Tony Blair between 1983 and 2007. He was succeeded by Labour's Phil Wilson who is contesting the seat again on Thursday.
Wilson said tonight on Twitter: "Ukip should sack parliamentary candidate for #Sedgefield @JLeathleyUKIP His comments against women r obscene & disgusting."
The full list of candidates in Sedgefield is: Stephen Glenn (Lib Dems), John Leathley (Ukip), Greg Robinson (Green), Phil Wilson (Labour), Scott Wood (Conservative).
Popular in the Community