Never-before-seen photos of the Roswell 'alien' have been shown at a major extra-terrestrial conference in New Mexico.
The rare photos were reportedly taken by prominent geologist Bernard Ray around 1947 when the infamous Roswell UFO crash took place.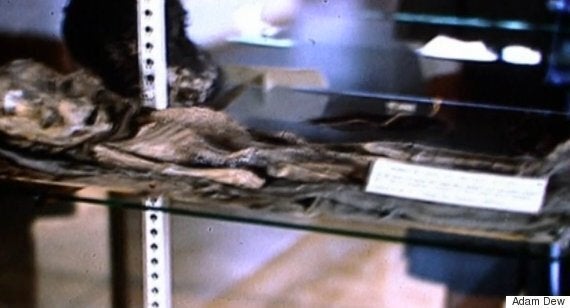 During the conference a number of UFO experts spoke about the pictures with all believing that they show a genuine alien.
The two photos were found by former journalist Adam Dew, who had the pictures verified for authenticity by Kodak experts.
While the experts were able to confirm that the pictures were taken in 1947, skeptics have claimed that the images show nothing new.
Former head of the UFO investigation team at the UK Ministry of Defence Nick Pope told the Mirror, "It could be a model, or it could simply be a fake image, dressed up to look like a Forties slide,"
"The motivations for hoaxing are complex. Some hoaxes are money-making scams, but sometimes it's just a desire to say 'we fooled the world'".
UFO sightings remain as high as they ever have and while national governments remain silent on the subject, world leaders have made it a habit of never denying their existence.
Both President Obama and former US President Clinton have jokingly neither confirmed nor denied the existence of the infamous 'UFO Files' that are reportedly given to every US President.
Related