We're used to teenagers and 20-somethings dominating the beauty vlogger playground, but one 67-year-old pro-age beauty vlogger is proving that the audience for YouTube make-up tutorials has no upper age-limit.
Tricia Cusden's YouTube channel has had more than three quarters of a million views since she started sharing her 'Make-Up for Older Women' videos.
"I'd found this cohort of women who were looking for beauty advice - it may be a niche market, but it's an enormous niche and the videos resonate with them."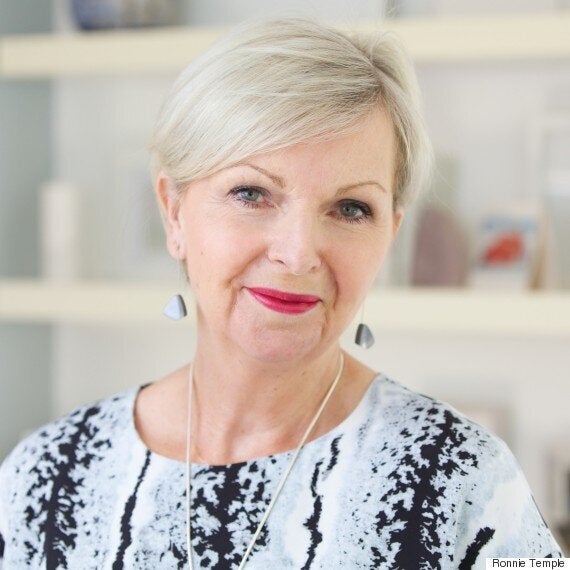 Cusden, from Wimbledon, had spent most of her career working as a management training consultant, but at the age of 65 she was prompted to move into the beauty business,when she found herself asking the question:
Why aren't wrinkled faces considered beautiful?
"As a woman who enjoys make-up and beauty products I was intensely irritated and offended by the term anti-ageing," says Cusden.
"Anti-ageing is a marketing term dreamed up by people who want us to believe there's something inherently bad about getting older, which is ridiculous.
"We are all ageing every single day of our lives and you can have all the facelifts in the world, but that won't change the fact you're ageing - and why would you want to stop getting older?
"I love being this age, it comes with so many benefits and after hearing from people through Facebook I know I'm not the only woman who feels that way.
"I want to remove the fear of ageing by saying what's wrong with having a wrinkled face? Wrinkled faces can be beautiful.
"And that's what pro-age is, it's saying let's celebrate this phase of our life which can be so liberated, when we're free of the concerns that we've had in the past."
In October 2013 Cusden launched Look Fabulous Forever, a make-up range that she developed specifically to work for older skin.
"That was before we had advertising campaigns like Charlotte Rampling for Nars, when the traditional beauty industry largely ignored older women," she explains.
Cusden had originally intended to market her products through make-up parties, but while preparing some before-and-after photos of women using her products, the photographer suggested they put videos of the transformations on YouTube.
That decision shaped the future of Cusden's beauty business.
"At first the videos were getting thirty or forty views a day, but then in January 2014 we were suddenly getting between 1,000 and 1,500 views a day," says Cusden.
"Women from all over the world were sharing them and leaving comments such as, 'at last something that works for me!' It was just brilliant.
"Within a few months I'd stopped doing the make-up parties and was focused on the videos. I'm now up to three quarters of million views in total on my YouTube channel."
Cusden is pleased that over recent years more beauty brands have started to embrace older spokesmodels. However she doesn't believe that older women are always being featured for the right reasons.
"It's lovely to see older women celebrated and anything that shows older women in a really positive light as still sexy and vibrant like Helen Mirren in the L'Oreal adverts is brilliant," she says.
"But there is a caveat I'd like to apply to that.
"Earlier this year Sandra Howard, who used to be model in the sixties, wrote a really interesting article in the Daily Mail about the use of Joan Didion for Céline and the Dolce & Gabbana advert featuring three little old ladies with shiny bags on their laps.
"She wrote that fashion has always liked to shock, and that's why these adverts are featuring older women - it's not an inclusive thing aimed at people of my age, rather it's just using older women for a kind of shock value."
She believes her videos' popularity comes down to the fact that no other beauty company has fully embraced the older demographic.
"I've thought really quite hard about whether there are any other beauty or fashion brands that are pro-age and I have to say not really.
"I feel that most brands are so traditionally orientated towards the young, that to be associated exclusively as an older brand is not something that they'd want to do."
Tricia Cusden's top pro-age beauty essential: Primer.

"The difference between old skin and young skin is that young skin is like a smooth piece of paper and old skin is like blotting paper, it is very absorbent." Cusden explains.

"If you draw a line on a normal sheet of paper the line stays crisp. But if you draw a line onto blotting paper it blurs and goes fuzzy, and that's what happens when you put eyeliner on older skin, it won't sit properly.

"But if you put a primer on first, it will smooth the eyelid and allow the line to be drawn much more evenly.

"A lot of older women also have a problem with lipstick feathering and bleeding into the lines around their mouths. Lip primer stops that happening so you get a nice sharp outline.

"It's the same with putting face primer on before foundation, it looks a lot smoother."
"I think they're all absolutely beautiful and none of them have had any work done," says Cusden.
"Judi Dench has got a face that's just full of laughter - you can tell by looking at her that she's got a fantastic sense of humour; "I like the fact that the jazzy outfits Mary Berry wears on the Great British Bake Off, sell out after she's been seen on television in them; and Joan Bakewell is a gorgeous, beautiful woman with a naturally aged face."
Scroll through the slideshow below for more examples of older women who are proving beauty is ageless.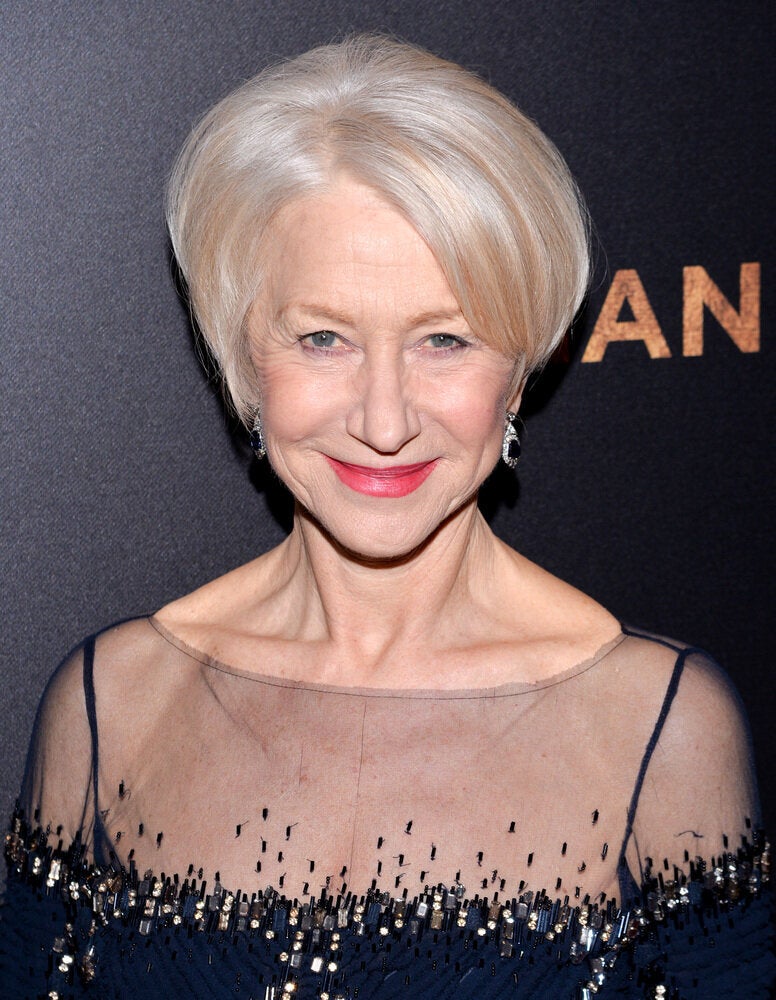 Brands Whose Celebrity Spokesmodels Are Over 50
Related