"I was meeting with Simon Cowell and doing all this crazy stuff that I would never normally be doing and in the middle of all that I had to have an operation to remove a lump from my breast," Crawford, 33, tells HuffPost UK Style.
"Thankfully the lump was benign but doctors said it had the potential to become cancerous in the future.
"I was back at work in literally a couple of days and I certainly didn't want to share what I was going through with everyone around me, so the last thing I wanted was for people to notice that I looked different or ill.
"Some people may think it's vain to worry about how you look, but sometimes it goes deeper than just wanting to look good for Instagram selfies. It's about wanting to look like yourself, so you can feel normal and not attract unwanted attention or pity."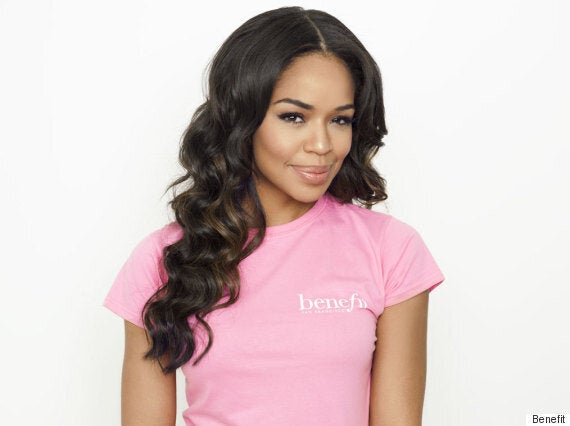 Throughout May, Benefit will donate 100% of the profits from its brow wax services to the charities.
"I wanted to get involved because the two charities being supported by Benefit are very much about empowering women and helping them to reinstate self-confidence in the wake of a traumatic experience," says Crawford.
Less than a year after Crawford had the lump in her breast removed she was back in hospital to have fibroids (non-cancerous tumours) removed from her womb.
"In quite a short space of time I went through two things that were very closely linked to being a woman and that made me aware of how feeling like yourself is such and important part of recovery," she says.
"That's why I think backing these two charities which support women who have been through a much harder time than I have, is so worthwhile.
"For me the Bold Is Beautiful project represents the fact that being able to stand with other women and support them is a beautiful thing.
"Too often beauty is thought of in terms of competition – women comparing themselves to each other and feeling like they're not skinny enough or beautiful enough – but actually it doesn't have to be that way.
"Why don't we all put an arm around each other and see what we can do to help each other look and feel better, especially in the event that someone's been through a really horrible time."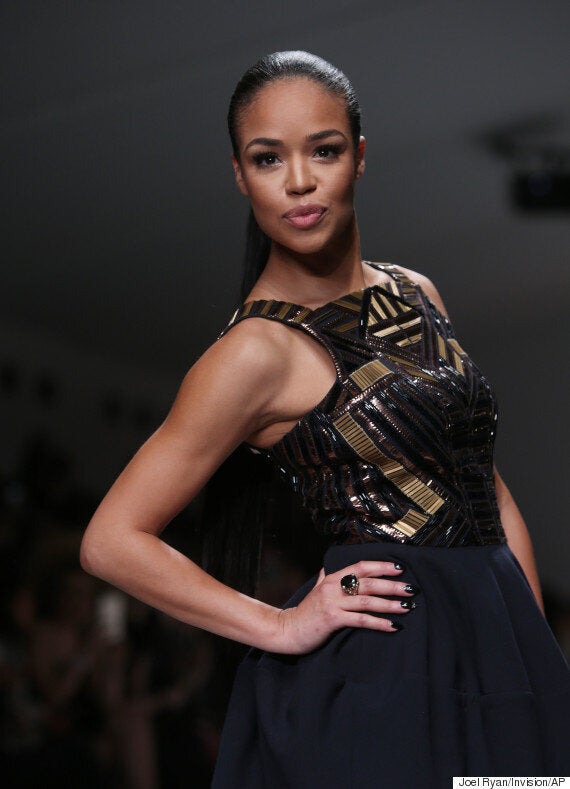 "Generally for TV I have favoured very matt makeup with red lipstick, but now for the summer I'd like a bit more of a glow, so I'll be stripping my look back and keeping it quite sheer and simple: a nude lip instead of a strong colour, a slick of mascara, a bit of bronzer on the cheeks and a bit of highlighter under the eyes. That's it."
"In my makeup bag I have Maybelline Volum' Express The Falsies mascara, Benefit's Hoola bronzer, which is great on your cheeks, and the High Beam highlighter.
"MAC's Ruby Woo is my favourite red lipstick, but lately I've been wearing a nude gloss from Bobby Brown. I also have a really beautiful Crème de la Mer lip balm that I was given by a friend.
"I love La Prairie moisturisers and after the whole breast lump and fibroids saga, I've become more conscious of thinking about what I'm putting onto my body so I've become really into the organic side of things when it comes to face washes and body creams, which I get from greenpeople.co.uk."
"At the moment I've got no extensions in and I'm keeping my hair quite natural. When I'm filming my hair gets pulled around and styled a lot and I get a little bit of breakage, so I like to use products to protect and strengthen my hair.
"Obviously you don't wash afro hair everyday, but when I do, first I use Philip Kingsley's Elasticizer. I put a little bit of that around my hairline and on the ends and then I'll potter around the house for a bit or maybe have a bath before washing it out with shampoo.
"Then I'll put on a leave-in conditioner mask – Aveda do a lovely one – and I'll leave that in for 15 to 20 minutes, rinse it out and then towel dry my hair. Then I'll put in some Moroccan hair oil, put it into plaits and sleep on it. In the morning it's just really lovely and soft.
"I used to get weaves, but I don't really go for that much any more, because I can't bear my hair being all plaited up with hair sewn on top of it. Now when I get extensions I get individual bonds."
"When I decided point blank I was going to dye my hair blonde. It was the worst thing I've ever done to my hair.
"That was in 2010, I remember the year so well becasue I was working on a few TV projects and one of the networks I was working for was Disney – they really liked the hair, but another channel I was working for didn't.
"So I was caught in the middle and and not only that but it ruined my hair, it didn't look right and I had to dye my eyebrows every five minutes - because you can't have jet black eyebrows with blonde hair unless you're Madonna from the 80s.
"Weirdly that was probably the first time I realised that if your look changes dramatically and you're not comfortable with it, it can really effect you emotionally."