Samsung's Galaxy Note 5 is now just a few months from being unveiled, prompting a treasure trove of rumours and speculation surrounding the large-screen smartphone.
Not content with having practically invented the 'phablet', Samsung's Galaxy Note has gone on to become one of the company's strongest propositions.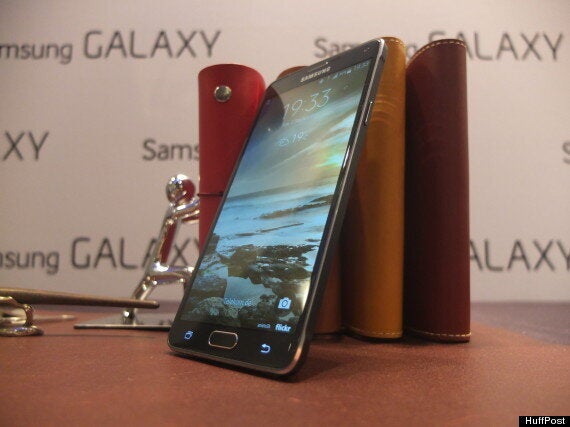 Balancing the size of the screen with the convenience of the stylus, it's one of the only large-screen phones that manages to get the 'phablet' concept right.
The Galaxy Note 5 then has pretty large shoes to fill, not only does it have to compete with its own predecessor, the excellent Galaxy Note 4, but it now has to take on the likes of the Nexus 6, the iPhone 6 Plus and the new LG G4 with its 5.5-inch 'Quantum Dot' display.
Samsung Galaxy Note 5 Release Date
Rumours surrounding the Galaxy Note 5 have started particularly early this year, almost certainly prompted by the arrival of the Galaxy S6 Edge - the world's first dual-curved screen smartphone.
It also gives Samsung the chance to unveil something just before/after Apple unveils its latest iPhone. We don't expect things will be any different this year.
Samsung Galaxy Note 5 Edge Specs
Having already debuted the concept of a curved screen phone on the Galaxy Note Edge, it seems logical that Samsung will bring this same feature to the next Note smartphone.
Sammobile was recently contacted by a number of sources within Samsung which claim that unlike the Galaxy S6, Samsung is going to release two separate Note products; the Note 5 and the Note Edge.
The reason for this is that they will reportedly boast different specifications. The new Galaxy Note Edge 2 will apparently sport a dual-curved 2K display, along with a slower hexa-core processor.
It's currently being codenamed 'Project Zen' as the hardware is still very far from being confirmed.
Samsung Galaxy Note 5 Specs
The Galaxy Note 5 one the other hand will be on par with the company's flagship. It'll come with an octa-core processor as well as the same high-end hardware components that have made the S6 one of the most powerful smartphones around.
It'll apparently feature the same metallic design as both the Note 4 and the S6 however there's some debate as to whether Samsung will chose to opt for the flat metal design of the Note 4 and the Alpha series, or alternatively, go with the smoother rounded design of the S6.
There's no word as yet on camera, or indeed how Samsung plans to update the stylus functionality. What we can expect however is that it'll be one of the first smartphone to be running Google's new operating system, Android M.
Soon-to-be-announced at Google I/O, Android M is the next generation of software that'll power Android phones around the world.