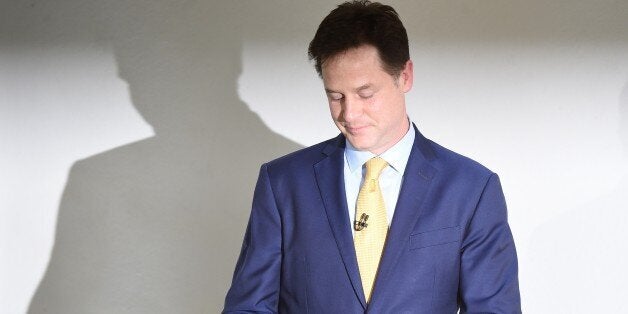 Liberal Democrat MPs are considering uniting behind a single candidate in order to avoid a costly and lengthy leadership campaign.
Nick Clegg quit as Lib Dem leader on Friday morning in the wake of a horrific election result that saw the party reduced from 57 MPs to a rump of just 8.
Any leadership contest is now likely to be between Tim Farron, the grassroots favourite, and Norman Lamb, the carrier of the Clegg flame.
However The Huffington Post understands that two or three of the party's MPs would rather a "deal be done" behind closed doors to save time and money. "It sorts it out," one source said of the idea.
The general election was costly for the party in both cash as well as seats. The campaigning aside, the party lost £170,000 in deposits across 340 seats.
Under Lib Dem leadership rules, any candidate must secure the backing of 10% of the party's MPs to mount a challenge. In the last parliament this translated to six MPs. Now it is less than one. "The national tide," another Lib Dem said of losses in seats previously seen to be safe, "was just too strong".
In any leadership contest, every member of the party from MPs to activists has one vote. Clegg, who kept his seat in Sheffield Hallam while he watched most of his party evaporate, is expected to remain neutral. The party has 101 members of the House of Lords but the leader must be an MP.
On Friday, Lamb said he had yet to make up his mind. "I now have to make a decision about the party and whether I stand for leadership. I haven't made a final decision yet. I am thinking about it and talking to people both nationally and locally," he said.
And Faron said he was "ruling nothing in and nothing out" when asked on Saturday. "I am listening to members and activists, our other parliamentarians in Westminster, the European Parliament, Scotland and Wales, and hearing their views. My job surely is to respond to that and I will do so in the next few days," he told Sky News.
Nominations for the leadership open on Monday. However one Lib Dem, noting the unfolding Labour leadership campaigns, lamented with dark humour when asked about Lib Dem contest: "when you have as many MPs as the DUP, who cares?"