A Oregon family are filing a discrimination lawsuit after being kicked off a United Airlines plane because the pilot refused to fly with their autistic daughter on board.
After returning home to Portland after a family holiday to DisneyWorld in Orlando on Tuesday, Dr Donna Beegle was escorted off the plane along with her husband and their 15-year-old daughter Juliette and her brother.
Dr Beegle said the family was about an hour into their flight when she noticed a tell-tale sign from her daughter that her behaviour was about to change. She had refused to eat her packed lunch, so the family asked if they could purchase a hot meal from the first-class menu to calm her down.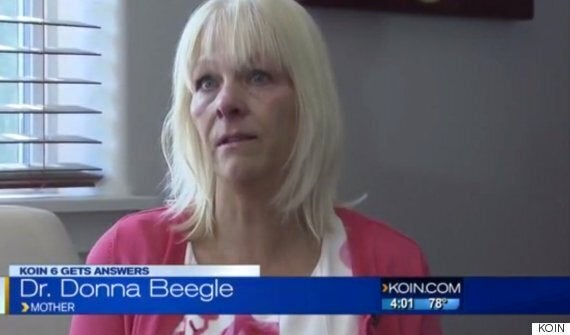 Dr Donna Beegle is filing a lawsuit after her family was asked to get off a United Airlines flight because of her autistic daughter
She explained to TV network KOIN that the food would stop the teenager's mood from getting out of control.
Dr Beegle said she was told by airline staff that they couldn't "make an exception". But when she later explained that her daughter would get to the "meltdown point" and may scratch someone, she said a meal was delivered.
As soon as Juliette began eating, she relaxed and began watching films, Dr Beegle claimed.
But 30 minutes later the plane was forced to make an emergency landing in Utah and police arrived to remove the family.
Dr Beegle said they were given little explanation, other than that the captain did not feel comfortable flying with Juliette onboard.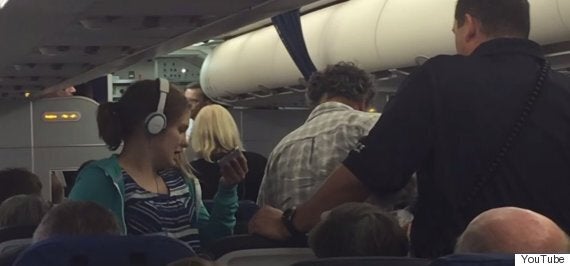 Juliette, 15, is seen being escorted off the plane by authorities; her parents are just ahead of her
Dr Beegle said that she had travelled around the world with her daughter and had never previously experienced problems.
A video filmed by another passenger, and uploaded to YouTube, shows the plane grounded in Utah, and Juliette and her family looking calm, before being asked to leave their seats.
One witness is heard saying: "That's ridiculous. That's gonna be a lawsuit."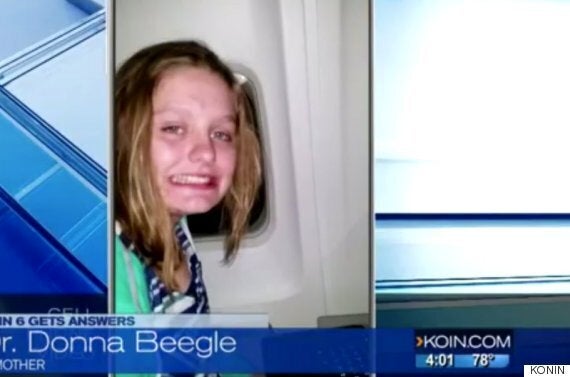 Juliette's mother said she had flown around the world with her daughter, seen above during a flight, and had never previously experienced problems
As well as filing a law suit, Dr Beegle said she has lodged official complaints with Federal Aviation Authority and United.
She said she wanted to promote understanding of autism and ensure that all airline employees are taught how to deal with autistic passengers.
Dr Beegle told KOIN: "I get the ignorance. But it has to change."
A spokesperson for the airline told the network: "After working to accommodate Dr Beegle and her daughter during the flight, the crew made the best decision for the safety and comfort of all of our customers and elected to divert to Salt Lake City after the situation became disruptive.
"We rebooked the customers on a different carrier and the flight continued to Portland."