Controversial former MP George Galloway has signalled that he is starting a legal challenge against his defeat in last week's general election.
Galloway won the Bradford West seat for his Respect party in a by-election in 2012 but he was defeated by Labour's Naz Shah who secured a majority of more than 11,000 following a bitter campaign.
On Sunday night, Galloway said on Twitter: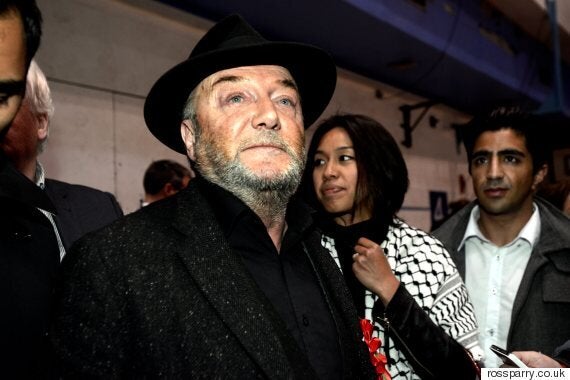 Response to the decision suggested he did not have much support.
His spokesman said the legal action was at an early stage but was a complaint under section 106 of the Representation of the People Act 1983. This relates to candidates making false statements during campaigns.
The Bradford West fight was dogged by claims and counter-claims between Labour and Respect over a number of issues - especially relating to Miss Shah's family background.
Tonight, a Labour spokesman said: "This is pathetic and without any foundation.
"George Galloway should accept he was booted out by the people of Bradford West. They saw through his divisive politics and made a positive choice, by a majority of well over 11,000, to elect a brilliant new MP, Naz Shah."
Galloway first entered parliament in 1987 as a Labour MP but was expelled from the party after being critical of party leader Tony Blair over Iraq in 2003.
He fought back, however, standing against Labour MP Oona King in Bethnal Green and Bow in the 2005 general election and overturning a 10,000 majority with a campaign aimed at the East London constituency's Bangladeshi community.
He lost the seat in 2010, only to make an even more remarkable comeback two years later taking Bradford West from Labour in a by-election, after again targeting the seat's largely Asian and Muslim communities.
Galloway was reported to police on Thursday after he sent a tweet about exit polls before voting closed, which is banned under election law.
In a statement tonight, Galloway said: "It has come to my notice that there has been widespread malpractice in this election, particularly over postal voting.
"We are in the process of compiling the information which will form part of our petition to have the result set aside."
Galloway said he had added more information to his complaints under the Representation of the People Act concerning allegedly "false statements made with the intention of affecting the result of an election".