The new Conservative minister for equalities voted against same-sex marriage and once said the state had "no right to redefine marriage."
Caroline Dinenage, the MP for Gosport, told Pink News in 2013 that "preventing same-sex couples from being allowed to marry takes nothing away from their relationship".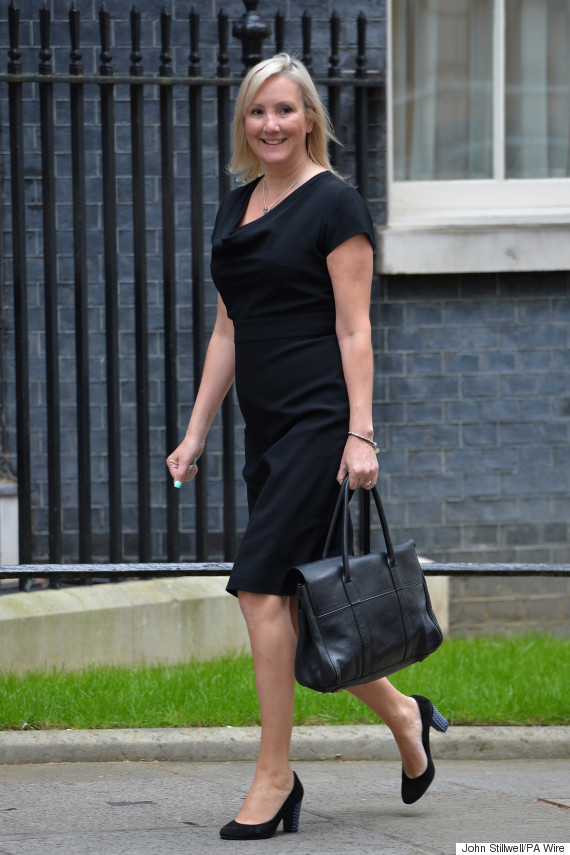 Promoted: Caroline Dinenage is the daughter of TV presenter Fred Dinenage
The 43-year-old was promoted by David Cameron on Tuesday.
Caroline Dinenage is the Parliamentary Under Secretary of State at the Ministry of Justice. She is also Minister for Equalities at DfE.

— David Cameron (@David_Cameron) May 12, 2015
Dinenage has admitted in a statement from the Department for Education there might be "concerns" about her voting record but insisted: "I am fully committed to advancing the cause of LGBT equality and support the law on same sex marriage."
The decision was met with disbelief from many.
I don't understand why, with there being so many pro-gay marriage Conservatives, one of them can't be equalities minister?

— Ned Simons (@nedsimons) May 12, 2015
@David_Cameron As Minister for Equalities, how will @cj_dinenage defend my rights as a gay man, when she oposed same-sex marriage?

— Marc Bates (@marcbatez) May 12, 2015
SEE ALSO:
.@David_Cameron appoints @cj_dinenage, who is anti gay rights, as Minister for Equalities. Are you effing kidding me? http://t.co/GnFt6AH5U8

— Paris Lees (@ParisLees) May 12, 2015
So you know how the rest of us have to be qualified/hold appropriate values for our jobs? Appaz not applicable if you're Caroline Dinenage

— Emma (@EmmaGreen__) May 12, 2015
DC: I'm thinking Caroline Dinenage for minister for equality

Underling: But Mr Cameron, isn't she anti-gay marriage?

DC: ¯\_(ツ)_/¯

— Katie Grant (@kt_grant) May 12, 2015
First elected in 2010, she is the daughter of TV presenter Fred Dinenage and is married to Milton Keynes North MP Mark Lancaster, who has been made minister for defence personnel, welfare and veterans at the Ministry of Defence.
Her appointment appears to follow a Tory trend. Nicky Morgan, the last appointment to the office in 2014, also voted against gay marriage, but has since publically claimed that she has changed her mind on the issue.
Dinenage's promotion is not the first Cabinet move that has raised eyebrows.
Michael Gove, the new Justice Minister, once advocated brining back hanging as did Priti Patel, the new employment minister.
@David_Cameron The same woman who voted AGAINST gay marriage is minister for equality? This make no sense!

— John McPhail (@worryingdrake) May 12, 2015
@David_Cameron So you're appointing someone who is against same-sex marriage as Minister for Equalities? #farcical

— Palma McKeown (@Palma_mc) May 12, 2015
@David_Cameron She voted against same sex marriage. Are you joking?!!!! Equalities. Very poor appointment Mr Cameron!!!!

— James Laley (@jlaley86) May 12, 2015