A Chinese professor asked his students to walk over him so they would learn to challenge authority - and have the courage to "throw eggs" at Barack Obama.
Despite originally being reluctant, more than 100 students trampled over the Professor Zhang Nengli after their class in Wuhan University of Technology finished.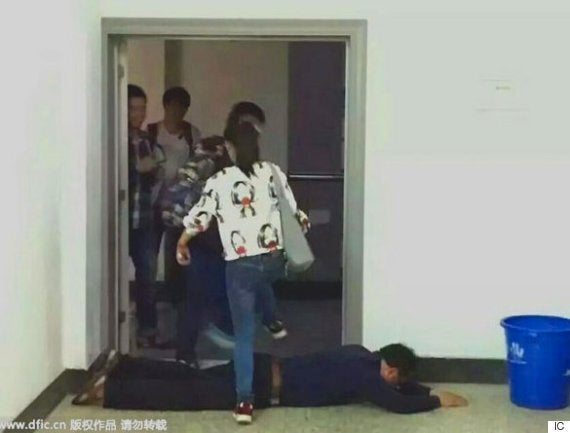 The professor's unusual technique..
Zhang told the Wuhan Evening News: "The aim was to instil in the students a yearning for seeking the truth, and a spirit that has the courage to use the truth to challenge authority.
'In Chinese culture there is a form of timidity that restricts our freedom of thought, so that even if we see something that is blatantly wrong we are reluctant to challenge it.
When we are listening to leaders talk, we pay great attention. But in Europe or the US the people are more emotional.
'If they detect they are not being told the truth they will resort to throwing eggs and shoes at their leaders."
Related