Nigel Farage has been told to resign as Ukip leader by one of the party's key financial supporters, amid a blazing internal row that has burst into public.
Ukip donor Stuart Wheeler, who has given the party at least £500,000, told BBC Radio 5 Live today: "I would like him to step down, at least for the moment. And if he wants to put himself up in an election, then he has every right to do so, though I personally would prefer somebody else now."
The spread betting tycoon said that "the type of campaign that's now needed has to be slightly less aggressive and more towards winning over people in the centre".
Earlier this week Farage decided to u-turn on his pledge to resign as leader if he failed to win election in South Thanet at the election. The move caught some in the party by surprise, including Ukip's only MP, Douglas Carswell.
Splits within the party were exposed today after a senior Ukip MEP launched an extraordinary attack on Farage in The Times, claiming he had become a "snarling, thin-skinned, aggressive" man who is turning the party into a "personality cult".
The party's campaign chief Patrick O'Flynn later denied he was launching a "coup" against Farage and that his criticisms were aimed aimed at "poisonous" aides in Farage's inner circle.
Farage was widely mocked for resigning as leader after failing to win the South Thanet, only to be reinstated three days later after the party's National Executive Committee rejected his resignation.
Defending his comments on Sky News, O'Flynn said Ukip's staff and senior elected representatives were "overwhelmingly loyal" in supporting Farage's continued leadership and backed him to take the party into the European referendum contest.
But he said that "a couple of rather poisonous individuals" had obtained positions of influence over the leadership which had put the party on an "unsustainable" footing. These advisers - who he refused to name - needed to be removed, he said.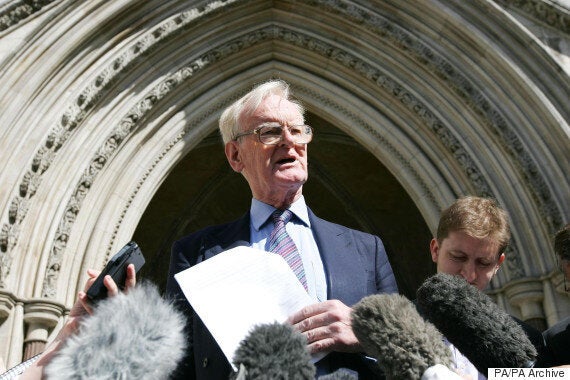 Big Ukip donor Stuart Wheeler has called for Farage to stand aside
O'Flynn accused the unnamed advisers of trying to push Ukip into a "hard-right, ultra-aggressive American Tea Party" approach, pushing policies like getting rid of the NHS and liberalising gun laws.
Meanwhile the party HQ is involved in a stand-off with Carswell, who is resisting pressure from the party to claim £650,000 a year of taxpayers' money to fund up to 15 additional members of staff.
Carswell has insisted he will not claim the full amount but denied rumours that he was set to quit Ukip - a move which would block the party from claiming the money. "I am 100% Ukip," he said. "I am staunchly and proudly Ukip."
In a meeting with Farage, Carswell refused to budge from his position that he will not take the cash, which is available to him from public "Short money" allocated to opposition parties to help cover their parliamentary costs.
Party sources said the meeting ended without a final decision being reached on what to do about the money. Parties in the House of Commons receive around £16,700 per seat, as well as an additional £33.33 for every 200 votes won nationally in the general election.
Under the system, operating since 1975, the money can be claimed by any party with two or more seats in the Commons, or parties with one seat which won more than 150,000 votes across the country.
Because Ukip secured almost 3.9 million votes but only one Commons seat, Mr Carswell is entitled to far more Short money than any other MP.
Popular in the Community