A British grandmother due to be executed by firing squad in Indonesia has just six months to lodge an appeal, which experts say is her "last hope".
The 58-year old admitted the offences, but claimed she was coerced by threats to her son's life.
The Gloucestershire grandmother has already seen one appeal fail and now her legal team is preparing a fresh attempt to overturn the sentence.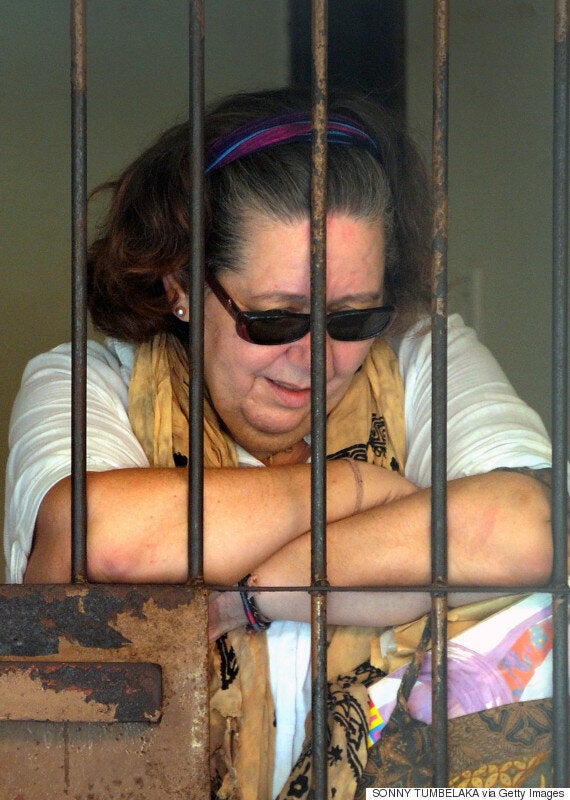 Lindsay Sandiford has already had one appeal rejected, all her hopes are on the next one
Last month, eight convicted drug smugglers, including two Australians, were executed by gunfire, despite last-minute pleas for mercy.
The eight prisoners refused to wear blindfolds, singing Amazing Grace and Bless The Lord O My Soul before being silenced forever by the gunmen.
Ms Sandiford said she is now the only death row prisoner left in Kerobokan prison and the Indonesian authorities want all executions for drug offences done by the end of the year.
Writing earlier this month in the Mail on Sunday, she said she has started writing goodbye letters to her family.
In the deeply personal letter, the grandmother writes of her "imminent" death and said that there will be no warning before the next round of executions.
She said: "That means I will be taken straight from my cell to Execution Island and then given three days' notice of execution.
"The list for the next round of executions is already being drawn up. That is why, this weekend, I have started to write goodbye letters to members of my family.
"I am out of time to apply for clemency and I have no funds to appeal against my death sentence, so the authorities can simply assume I accept my sentence.
"It is terrifying. They have already executed 14 people this year and they are not going to stop until all of us are dead. The situation is so volatile. That's why I have to make my preparations now."
But Ms Sandiford's legal team remain hopeful that their next appeal will be successful - but timing is paramount.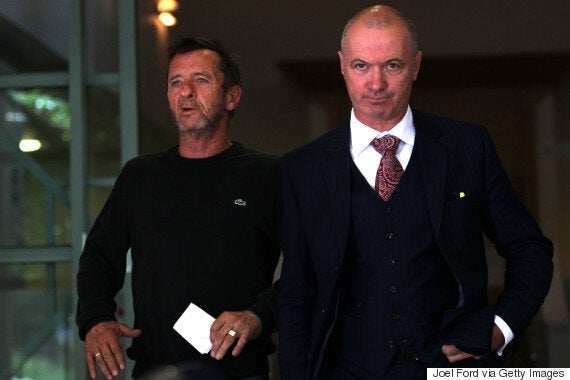 Sandiford's lawyer Craig Tuck (right) leaving Tauranga District Court with AC/DC drummer Phil Rudd after the musician was arrested in relation to breach of bail conditions in a separate case
Lawyer Craig Tuck said: "The situation at the moment is that we have a six-month window to file the appeal.
"Had she filed the appeal earlier it is likely she would have been executed in the previous round of executions."
He added: "Her last hope is this appeal."
He has travelled to Britain to obtain material and consult experts. Mr Tuck said that the timing of the filing of the appeal is "critical".
"We want all the information prepared and ready for the court," he told the BBC.
He said there is a "great deal of information" that can be put before the Indonesian Supreme Court.
"I've been taking detailed instructions from her in relation to the coercion element, more information about the trans-national cartel of one of the Bali drug lords that was operating with her, or against her, and the degree of exploitation.
"They are all important factors that have not been put in front of the court."
He added that there are a "raft of procedural matters" that have also not been assessed.
Mr Tuck said it was "one of those incredible appeals that has so many different factors and grounds".
He said: "This is one of those show appeals that has all those before her and all those that follow her relying on what comes out."
Asked how confident he was, the lawyer said: "This appeal has one of the strongest grounds that I have seen in decades. From start to finish the trial process and appeal process was a train wreck to some extent.
"I think she is going to get a fair deal from the Indonesian Supreme Court."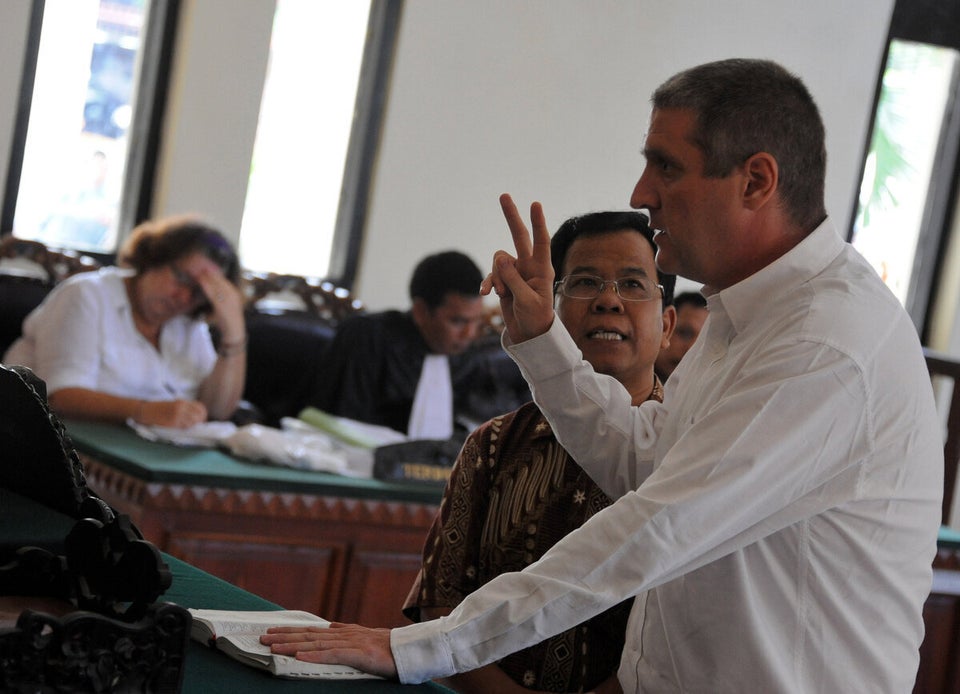 Death Row prisoner Lindsay Sandiford