One of Britain's longest-serving poppy sellers, who fell to her death in a gorge, "just had enough" of being hounded by charities and cold callers.
Olive Cooke, 92, spent her life raising money for the Royal British Legion, dedicating 76 years to the charity and selling around 30,000 poppies.
But the "overwhelming" number of organisations requesting money became too much for the pensioner, who was found dead at Avon Gorge in Bristol last week – just two days before the 70th anniversary of VE Day.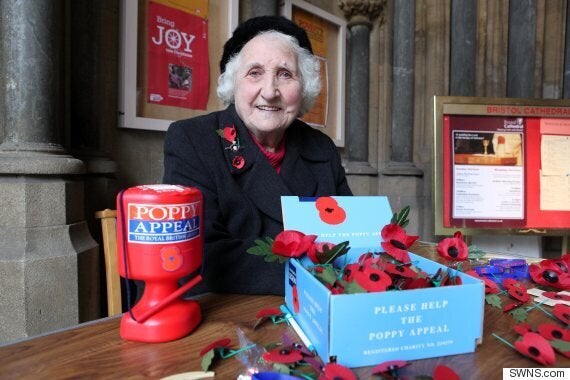 Poppy seller Olive Cooke pictured collecting donations for the Royal British Legion
Del Whelan, the war widow's son, said she suffered health problems, adding that the "constant drip of the begging letters" had not helped, the Guardian reported.
He said: "I think she found it difficult to say no. She had just had enough."
The pensioner was inspired by her father, who founded the Royal British Legion branch in Bedminster, in Bristol.
She began selling poppies in 1938 when she was just 16 years old.
Fives years later, she devoted herself fully to the charity after her husband Leslie Hussey-Yeo, a sailor in the Royal Navy, was killed in Italy – she was just 21 when he died.
Story continues below slideshow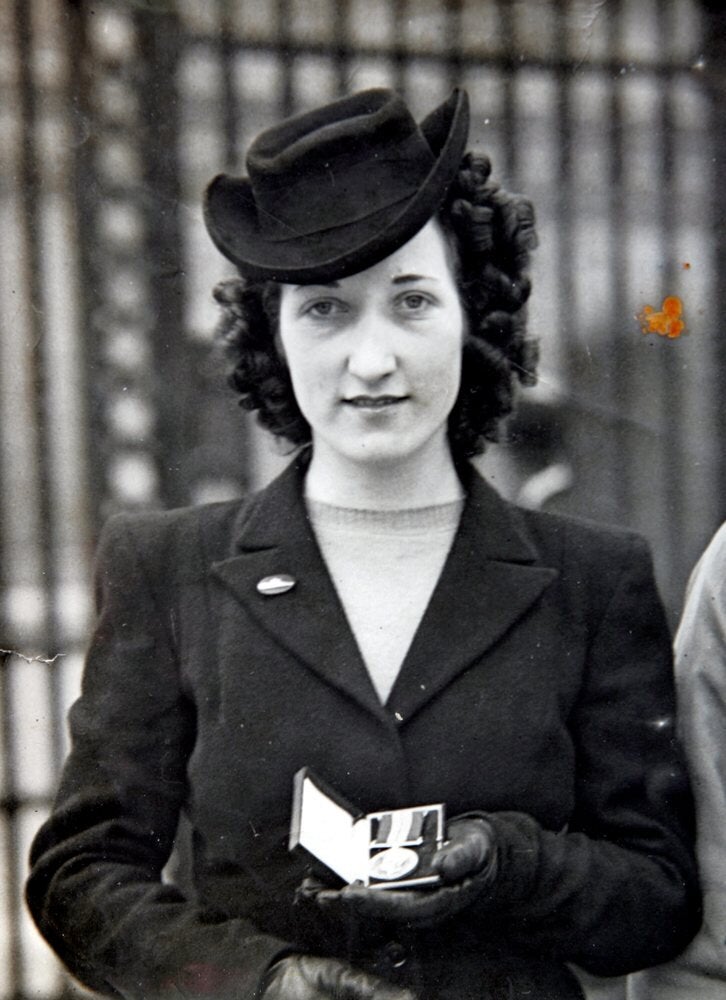 Olive Cooke, Britain's oldest poppy seller, has died
Despite her dedication to raising money for those in need, Mrs Cooke's faith in people was shaken after £250 she sent in the post went missing, her friend Michael Earley said.
Last October, Mrs Cooke told her local paper how she had received 267 charity letters in just one month and spent a day each week recycling them.
The mother-of-three signed up for 27 direct debits, which left her in arrears and incurring bank charges, Mr Earley said.
Reports of her death have led to many calling for a review in charities' practices.
Many in the community are mourning the loss of the "wonderful woman".
Labour MP for Bristol East, Kerry McCarthy, paid tribute to Mrs Cooke - an active Labour Party member in Bristol East - in a Facebook post.
Ms McCarthy wrote: "Olive was a tremendous woman, with a generous heart, strong values, and a real commitment to the causes she espoused. We will miss her very much."
The Labour MP also said that she will be looking into the reports that Mrs Cooke was besieged by begging letters.
Despite the excessively high number of charity letters sent to the pensioner, Mr Earley and Mrs Cooke's family said the organisations' pleas were a contributory factor in her death, but she had also been suffering from ill health.
"She was under pressure but they mustn't blame all the pestering of the charities," Mr Earley told BBC Radio Bristol.
"It was a combination of things. She also had ill health.
"It was the phone calls that may have broke the camel's back because the trouble is anybody that rang her to find out - in the end she wouldn't answer the phone.
"That caused a little bit of anxiety and of course the next thing we knew Olive passed away."
Mr Earley, who visited Mrs Cooke regularly, said she received an average of 180 letters a month before Christmas last year.
"When I used to be in the flat all the time with her the phone would keep continuously ringing and sometimes she would put the phone down and it would ring again," he added.
"Sometimes I had been there an hour or so and you would get the same charities ringing back.
"I don't know who the charities were because she would always speak to them and I never interfered.
"She was exhausted with the situation in the end. She had done so much for other people all of the time."
He said: "I just can't really get over it. It frightens me to death to think of what she has done."
Mrs Cooke's good friend added: "For her to do what she did and for her to leave this world as she has it has left a terrible mark on Bristol and society in general."
Lord mayor of Bristol Alastair Watson also paid tribute to the community figure.
He said: "We were all deeply saddened to hear about the death of Olive Cooke. She was a wonderful lady who dedicated her life to selling poppies and helping other people.
"Our paths crossed at many events, and I was delighted to be able to award her the lord mayor's medal last year at a special afternoon tea at the Mansion House.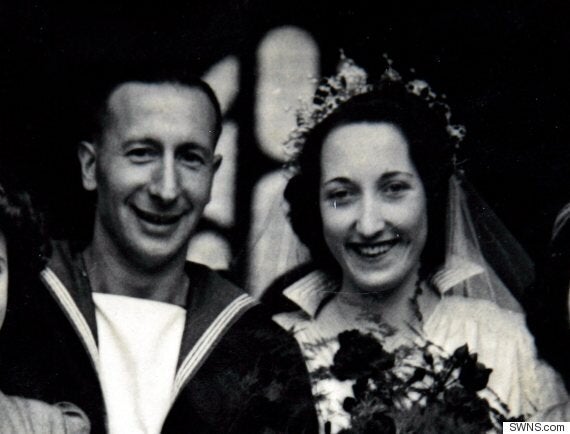 Picture of Olive Cooke's wedding day Nov 9th 1940, when she married Leslie Hussey-Yeo
"Her death is a big loss to the city of Bristol, and our thoughts are with all of her family and friends at this sad time."
Mrs Cooke, of Fishponds, was given the Points of Light award by the Prime Minister last year in recognition of her "outstanding" work changing her community and inspiring others.
David Lowe, the Royal British Legion's area manager for South West Midlands, said the organisation was "very sad" to hear of Mrs Cooke's death, describing her as someone respected and admired for her service to the Legion.
"Olive's remarkable efforts over the years should be highly commended. She will be greatly missed, but not forgotten. Our thoughts and condolences are with Olive's friends and family at this time."
Avon and Somerset Police confirmed that the body of an elderly woman was recovered from the Avon Gorge on Wednesday, May 6.
An inquest into Mrs Cooke's death is expected to be opened at Avon Coroner's Court next week.
Related