U2's Bono has been left injured after a whole host of accidents in recent years, but at Thursday night's Vancouver it was The Edge's turn to fall off ummm, the edge.
The band are currently touring and mind-performance, during a stroll along the walkway to the B-stage, the guitarist forgot to look where he was going, and stepped off the edge of the stage.
The Edge's mishap occurred during a rendition of 'I Still Haven't Found What I'm Looking For', so we just hope he found the stairs and an ice pack afterwards (Sorry).
Thankfully, The Edge, real name David Howell Evans is fine, and a group of roadies helped him to get back on his feet.
He later shared a pic of his bruises on Instagram, along with the caption: "Didn't see the edge, I'm ok!! #U2ieTour."
At least he can get some advice on how to help the injury heal from his bandmate Bono.
Of course, no stage fall - or recovery - will ever top this...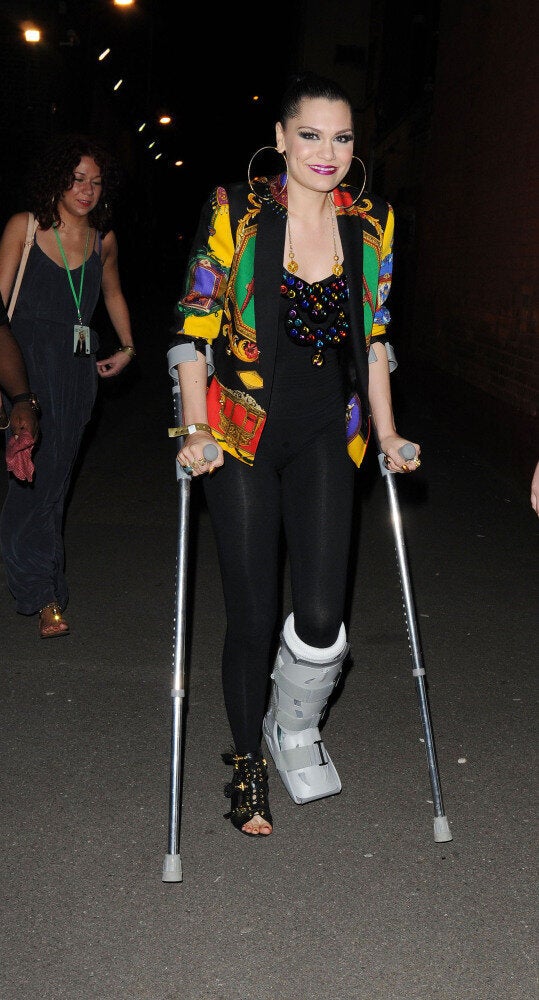 Injured Celebs