The next Labour Party leader must be "prepared to go to dark places" to save it from one of the greatest crises in its history, a party grandee has said.
After last week's humiliating loss, the party is struggling to find a new leader after favourites Dan Jarvis, an ex-soldier, refused to stand and Shadow Business Secretary Chuka Umunna withdrew after just a few days.
Jon Cruddas, whom Ed Miliband drafted in to conduct a policy review and oversee the 2015 manifesto, said the election defeat was "much worse" than 2010.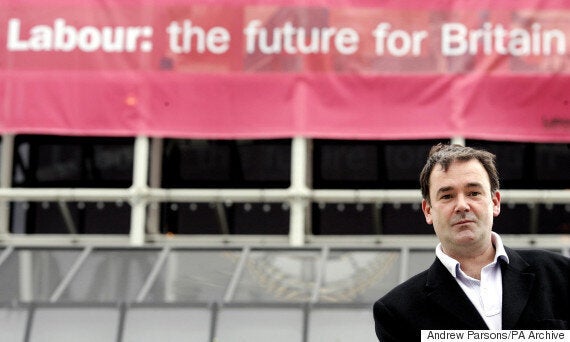 Jon Cruddas: 'The 2010 defeat was actually the worst defeat in Labour history since 1918, and the defeat of 10 days ago was much worse'
He told Radio Four's The World This Weekend: "Arguably, it's one of the great crises of the Labour Party's history. I argued that the 2010 defeat was actually the worst defeat in Labour history since 1918, and the defeat of 10 days ago was much worse - so this is profound."
Cruddas added that the task for a new leader would be huge, and they must be "prepared to go to the dark places and fundamentally rethink what the Labour Party is for, who it represents, what it's all about".
Yvette Cooper, Mary Creagh, Liz Kendall and Andy Burnham are fighting for the leadership. Shadow Education Secretary Tristram Hunt is also considering fighting for it.
Burnham, regarded as the front-runner, has declared he wants to change the Opposition's policy to support a referendum on EU membership.
In a dramatic bid to outflank the prime minister, he said the refrendum should be held next year, rather than 2017 as Cameron promised.
He also warned Cameron he would be "held to account" if he failed to negotiate a good settlement with Brussels that addressed concerns over immigration.
The intervention follows calls from Tory backbenchers for the referendum to be held earlier than 2017.
In an interview with the Observer, Burnham said: "The country has voted now for a European referendum and under my leadership the Labour party will not be a grudging presence on that stage. We will now embrace it. It should be brought forward to 2016.
"It should be in the Queen's speech that it should be in 2016, and the message I would send to Cameron is that I would offer support to deliver it in 2016. It is not going to be in anybody's interest for this to rumble on through this parliament.
"We have to get to it. We have to do it, embrace the argument. That is the most fundamental problem facing British business right now."
Burnham added: "If Cameron doesn't deliver legislative change in terms of abuse of the rules of free movement by agencies and the effect on people with jobs here, it won't be good enough. It really won't be good enough.
"I am passionately pro-European. I cannot see how it could possibly be in the interest of this country to come out of the European Union. This is the challenge that prime minister has set himself and he has to deliver."
Earlier, Burnham joined Cooper, Creagh, Hunt and Kendall at a hustings in central London.
All the contenders set out positions conceding Labour should have handled the public finances differently before the credit crunch.
Hunt said: "I think that we should admit that we spent too much in the last Labour government... What we did not do was leave enough headroom to deal with the financial crash."
He said the party had allowed the economy to become too reliant on financial services, and called for spending priority to be given to early years education and training in order to boost productivity.
Shadow Business Secretary Chuka Umunna has flatly denied the shock decision to drop his Labour leadership bid was due to a secret scandal in his personal life.
"There is absolutely no skeleton, no information, scandal or otherwise that caused me to make this decision," he told the Sunday Mirror.
"The reason I made the decision is because of the impact it has had on my own life and, principally, the lives of the loved ones around me."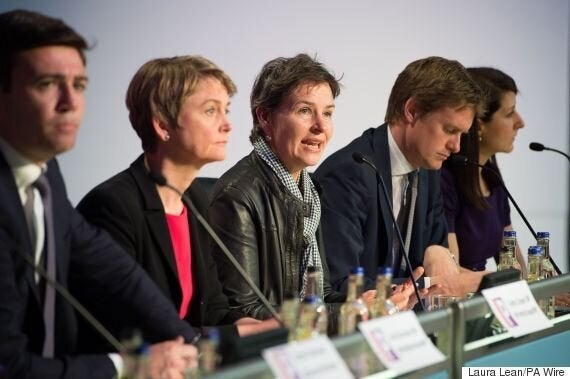 (Left to right) Andy Burnham, Yvette Cooper, Mary Creagh, Tristam Hunt and Liz Kendall speak at the Progress annual conference, at TUC Congress House, London
Asked if he feared a story involving drugs or his sexuality was about to emerge, Umunna insisted: "No, no, no. When I've been asked about drugs I've been very open about that and other issues.
"Honestly, there is no revelation or no skeleton. You don't run for the leadership of a major political party in this country if there is some information you don't want to get into the public domain."
Speaking to the Sunday Times, Umunna said of the leadership battle: "We can't have a coronation. We've seen where that's got us in the past.
"No one group, organisation or person should be allowed to stand in the way of us having this debate and discussion."
He told the paper he wanted to lead Labour's EU referendum campaign and would like to be appointed shadow foreign secretary.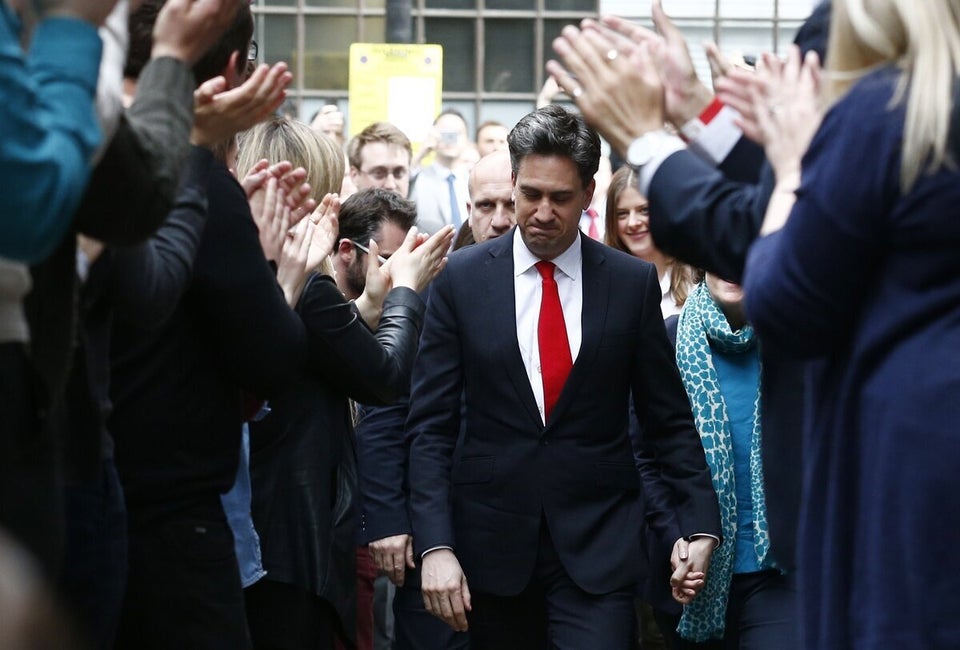 Ed Miliband Resigns
Popular in the Community