Just over half - 52% - of people in Scotland and 59% in England think the UK will split by 2025, the Survation poll has found.
A total of 73% of Scots think the new UK government needs to hand more powers to the nations and regions, but nearly 48% of people in England say Scotland should not be offered any more powers, according to the poll of 3,977 UK adults including 1,056 in Scotland between May 8-14.
Three-fifths of Scots say independence is unlikely within the term of the current UK Parliament, with only a third predicting separation in the next five years.
But 72% of people in Scotland say the nation will be independent by 2040, giving Nicola Sturgeon the opportunity to "play the long game" of securing independence in a generation, British Future said.
Sunder Katwala, director of British Future, said: "It's interesting that Scotland is split pretty much down the middle on whether independence will happen, even within a decade, while more people in England think it's already lost.
"This fits with Nicola Sturgeon's pragmatic, gradualist approach and reluctance to call a quick referendum.
"With nearly three quarters of Scots wanting more powers, Sturgeon can feel confident that a broad consensus, uniting Yes and No camps, supports a new settlement for Scotland.
"David Cameron has more work to do with the English. Some doubt that the union can be saved and while only a minority are against Scotland getting more powers, he will have to persuade the undecideds that it's worth his time and energy.
"In the longer term, nearly three quarters of Scots think the nation is likely to become independent by 2040.
"That's a long-term challenge for unionism and an opportunity for Nicola Sturgeon to play the long game - up to a third of that 72% will be No voters who are resigned to independence, and her task will be to convince them that it's all going to be alright."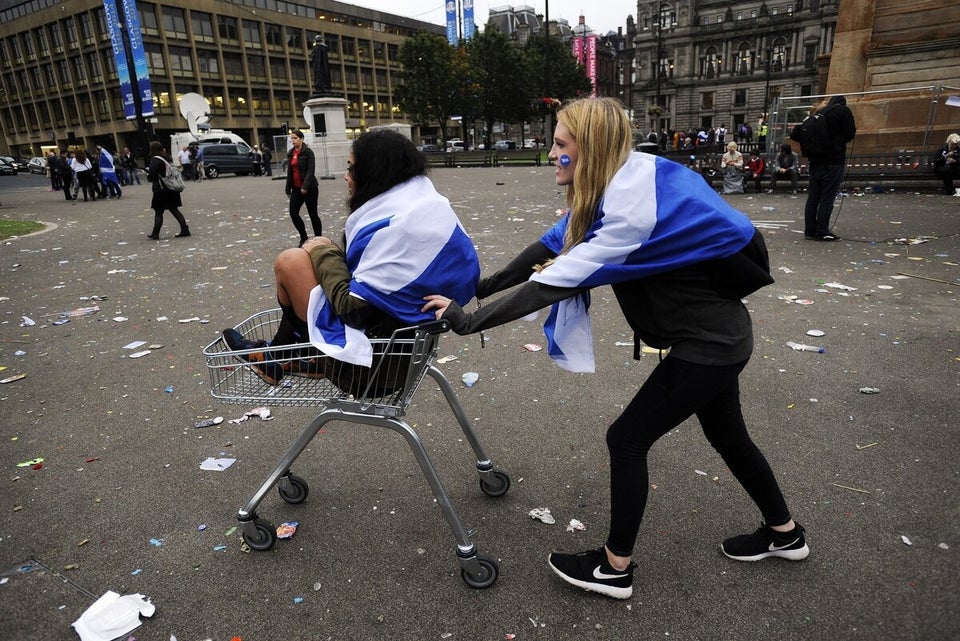 Scotland reacts to the indy ref results
Popular in the Community