Ever headed to the hairdressers determined that this time you will finally get a pixie cut or WOB, only to chicken out at the last moment?
We know we certainly have. Going for a dramatically different hairstyle is a big decision, especially if you are unsure it will suit your face shape - trust us, we've tried using hair pins to fake a shorter look and it just doesn't work.
But John Frieda claims to have come up with a simple formula, called the 2.25 rule, that will tell you in an instant if a short style will work well for you.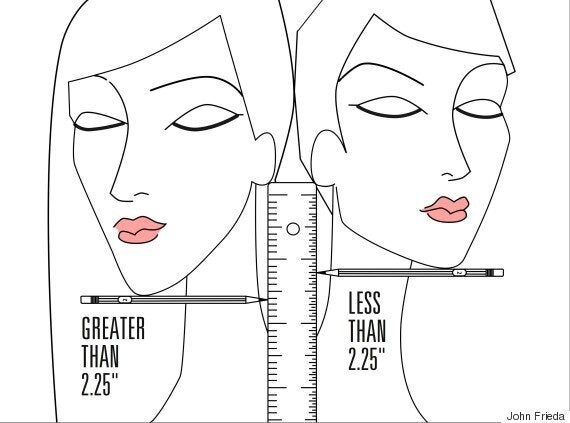 Speaking about the measurement discovered by his boss, Giles Robinson, international training director of Color Wow and senior stylist at John Frieda Salons UK, said:
"It's all about angles. John studied faces and saw that the angle of the jaw bone determined whether or not someone would look best with short hair or long hair. He figured out an exact, easy to understand measurement that clearly indicates whether a face is suited to long hair or short hair."
And you won't need to visit a hair salon to try out the 2.25 rule for yourself. All you need is a pencil and a ruler.
Place the pencil under your chin horizontally. Then place the ruler under your ear, vertically. The point at which the pencil and ruler meet indicates a measurement.
If that measurement is less than 2.25 inches, then like Halle Berry and Audrey Hepburn, your face is made for short hair, advises the team at John Frieda. If that measurement is more than that length, like Kim Kardashian and Sarah Jessica Parker, then long hair will be the most flattering choice.
However, when it comes to style there are no hard and fast rules. So our advice if you've been thinking about loping off your locks... go for it.
Scroll through the gallery below for more short hair style inspiration from Sienna Miller, Scarlett Johansson and Jourdan Dunn: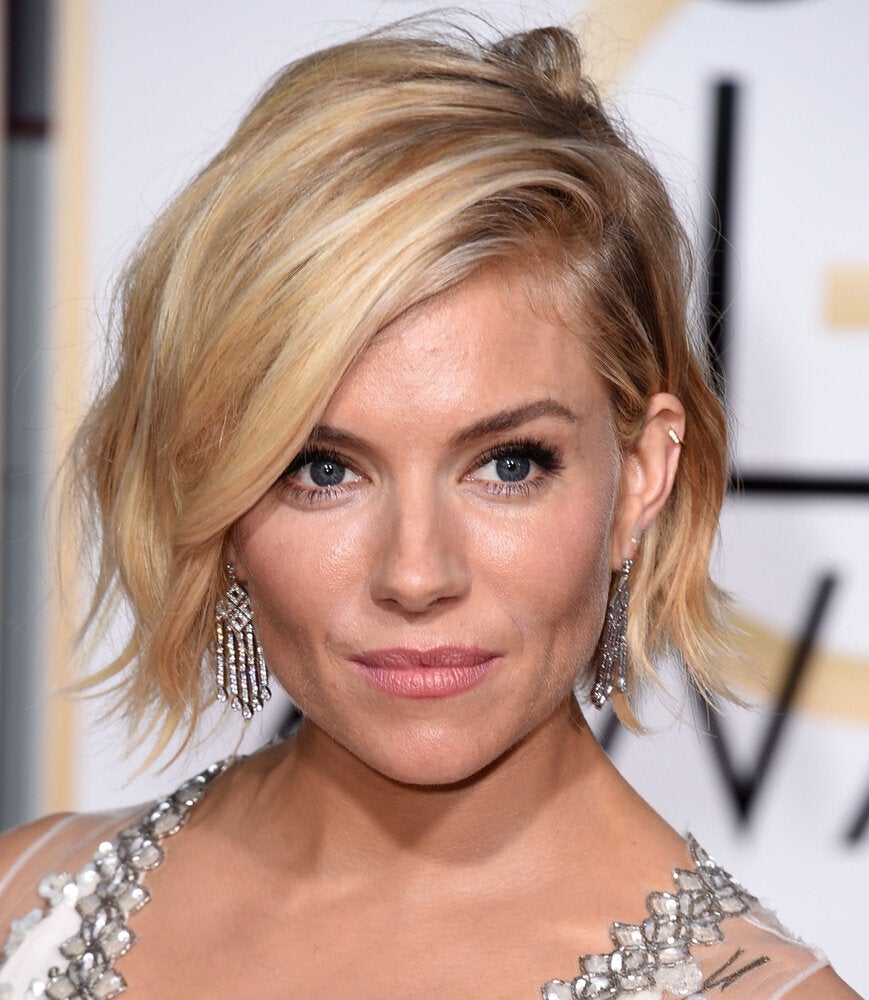 Short Hairstyle Ideas For Women