Picture the scene: You've been caught short and you have to go to the loo on the train.
But you find your way into a stall, perform the necessary procedures and prepare to make your way back to your seat.
Except the door won't open. Try as you might, that sucker is stuck fast.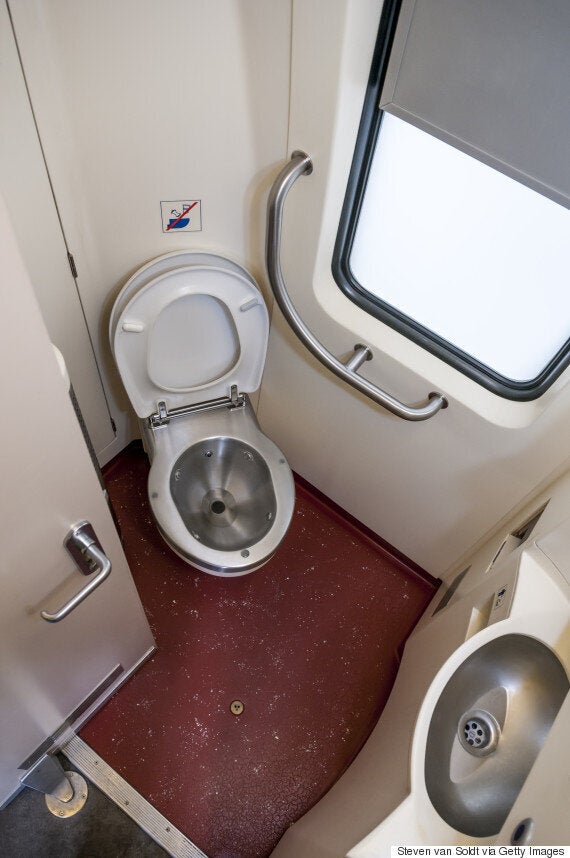 Not the best place to be imprisoned (file picture)
Which is exactly what happened to poor old Steven Staples, who took to Twitter to pitifully report: "I'm stuck in a toilet – just pulling to Elephant and Castle, please help. Going to Orpington."
Luckily for him however, this did not morph into a torturous day of riding around in a cramped, sweaty train toilet before being rescued by firemen.
Southeastern was quick to respond, asking where and when the 38-year-old had boarded the train.
A stricken Staples continued: "Please try and be quick, it's not a great smell," as the rail network attempted to get hold of the driver of the train.
But Twitter cannot claim credit for the eventual rescue – which was carried out by a little girl.