"Do Dragons Den for the publicity, then turn down the deal - their terms are brutal," says Richard Reed, co-founder of the multimillion company Innocent Smoothies.
"Oh, and be nicer to your customers than your competitors," he adds. Reed's words of wisdom are nuggets of gold in a world where more than 50% of small businesses fail within the first five years.
Speaking at a table hosted by Rasha Khawaja, founder of Toucan, a digital platform connecting entrepreneurs with influential mentors, advice on how to start a business flowed thick and fast.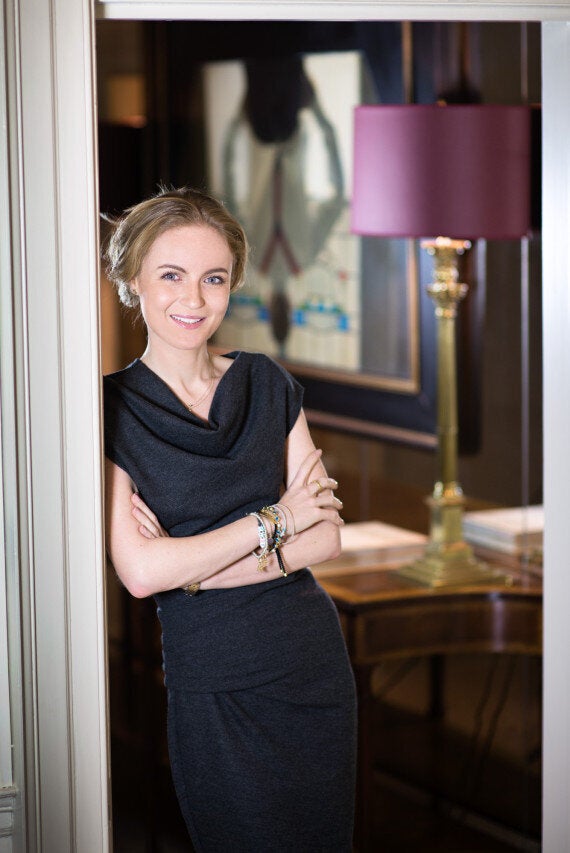 Rasha Khawaja launched Toucan after being inspired at a financial conference in Switzerland
Toucan, which was launched in December 2014 and already has the likes of Reed, chef Marcus Wareing and haute couture designer Bruce Oldfield on board as mentors, is described as an "online encyclopedia for entrepreneurs" by 29-year-old Khawaja.
In March, the Toucan Academy was launched, which gives budding entrepreneurs the chance to download advice booklets for a small fee.
Khawaja also has plans to buy a building in central London so Toucan's alumni have a space to house their businesses. Currently, Khawaja intends to charge alumni 40% of the rent, with the deficit being absorbed by wealthy benefactors and partners of the digital platform.
Although Toucan does not provide business funding, mentors will advise on how to gain financial backing, and can even choose to invest in their prodigy's project, if they so wish.
Khawaja hopes to help "anyone with a passion or an idea", and her love for entrepreneurship is indisputable. "The concept to set the company up just came out. It was genuinely a flash in the pan idea."
She speaks proudly of one of the company's first alumni, Mark Gill, a 44-year-old film maker from Stretford in Manchester, who has since won a BAFTA. Gill was "immediately" eager to return as a mentor, something Khawaja described as "humbling", and it is this organic growth which makes Toucan look as though it is on its way to great things.
"Entrepreneurs are the yeast which grow society's bread," chimes in Reed. "Success is like an elevator, when you get to the top, you should send it straight back down."
He may be full of metaphors and similes, but Reed is probably one of the UK's most famous entrepreneurs. After Coca Cola bought Innocent in 2013, the company was valued at £230m. Needless to say, he knows a thing or two about business savvy.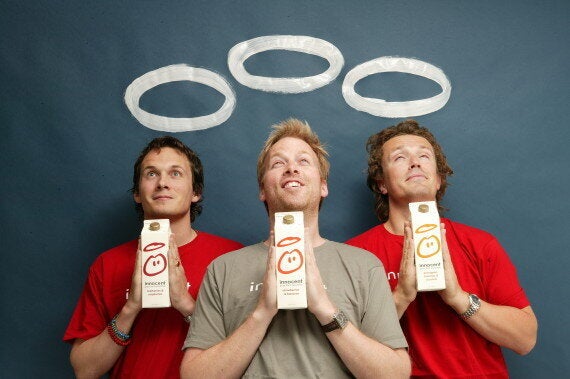 Reed (left) with co-founders Adam Balon and Jon Wright, who founded innocent in 1999
Fifteen years ago, Reed and his two best friends from university sent out an email to everyone - and anyone - they knew in London asking "does anyone know anyone rich?". And, eventually, they found someone rich.
Now, he says, crowd funding sites are providing that kind of publicity which just wasn't around in his entrepreneurial heyday.
"Behind that final no there will always be a yes. You just need to keep on asking," Reed urges.
"There has never been a better time to set up a business than today. The only better time to set up a business will be tomorrow.
"Britain is the original entrepreneurial country and I think becoming an entrepreneur one of the greatest contributions you can make to society."
Although Toucan is currently rather London-centric, Khawaja has big plans to expand across the country. The platform seems like a great way of utilising the country's great business minds efficiently and effectively; there is a weeding out system where applicants will only get mentored if their each the final stage.
University is a breeding ground for entrepreneurs - it's where Reed met his Innocent co-founders - but it's schools which need to get in on the action.
"The job of schools is to make youths aware that you can do it, you can become an entrepreneur. Getting time management education, and learning how to speak in public is super powerful. They need to equip young people with those tools."
"I get asked a lot for help," Reed admits. "But the reality is I can't help everyone even if I wanted to, so I want my advice to get to people who will actually do something with it."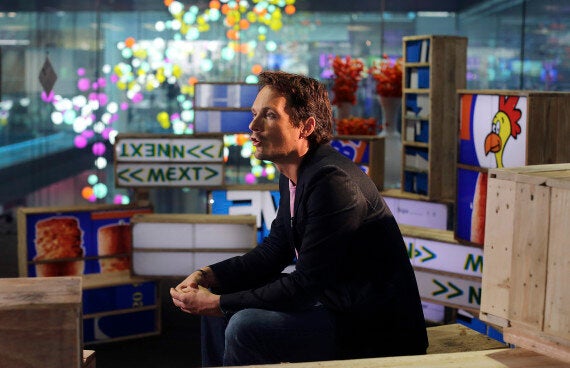 Reed, speaking during a 2012 Bloomberg Television interview, firmly believes in the power of teamwork
"To be an entrepreneur you live and breathe your business," Khawaja adds. "Not because you have to but because you want to.
"You believe that if you don't set up your business, it won't exist because no-one else in the world will do it."
"But," she warns, "not everyone can be an entrepreneur. You need to focus on one idea and stick with it. And there's no point in keeping it this big secret and not wanting anyone else to know about it. You need help, you can't do everything on your own.
"Think collaboration over competition. If you admire someone, then work with them. You have to realise it's OK to partner up."
The notion of working as a team is one Reed vehemently promotes.
"My best bit of advice is get a teammate. Or get two.
"I think we wouldn't have had as much trouble as we did if we'd paired up with a mentor and had a more experience person around the table."
And far from youth being a barrier, Reed believes it can be a benefit. "If you plan it right, you can use youth to your advantage. I am dealing with a 21-year-old at the moment and I think he is more mature than me. And I'm 42.
"You are conscious of all the success stories of youths, they are cliches but they're true."
Khawaja agrees: "It doesn't matter how old you are, if you have a good idea and the passion and you can execute it then you will succeed."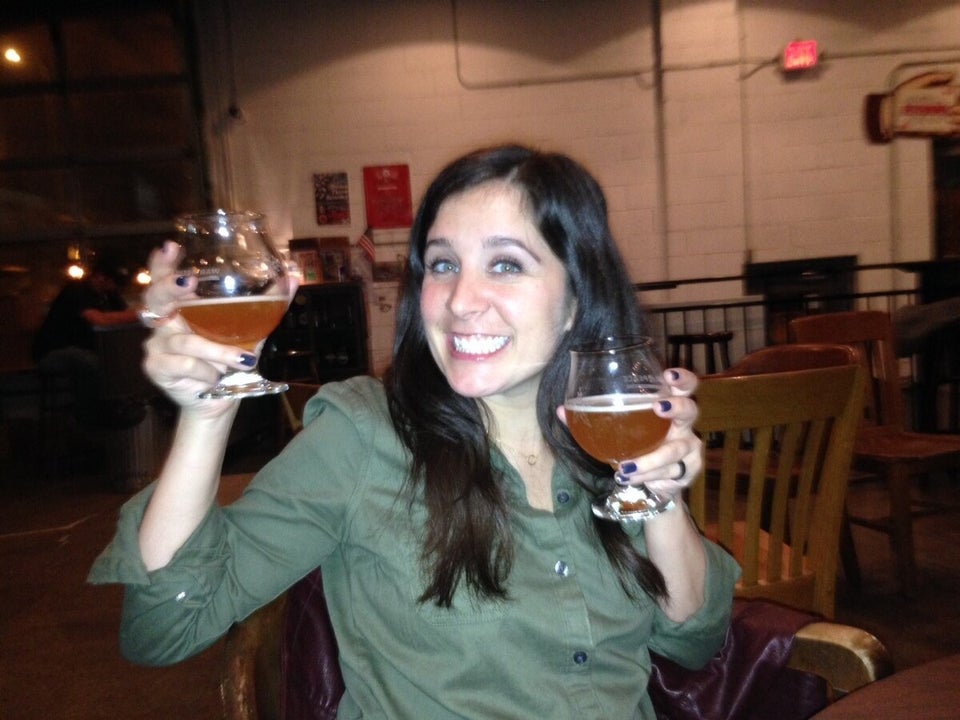 9 Entrepreneurs Share Their "A-ha!" Moments
Popular in the Community