But the MailOnline could well be in hot water after it apparently tackled this task by using a picture of beef from high-end steak steak restaurant The Hawksmoor.
The matter was raised by owner Will Beckett on Twitter, who asked:
"Dear @MailOnline, why are you using a photo of our steak to illustrate 'Nigerian restaurant sells human meat'? Legal?"
He added: "Someone sent me through the link asking if this was our steak and yes, it is. It's a sliced chateaubriand from Yorkshire Longhorn cattle that we serve at all our restaurants, which have won numerous 'best steak in the UK' awards.
"For clarity's sake we don't serve human flesh, there are no severed heads in our kitchen, and we've never even been nominated for 'Nigeria's Best Restaurant' or 'Cannibal Menu of the Year'.
"Whereas the Mail's main complaint appears to be that the human flesh was expensive I can also assure you that while our steak isn't cheap it is excellent value."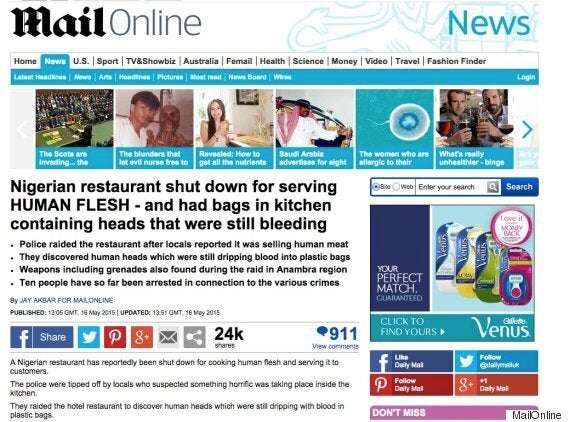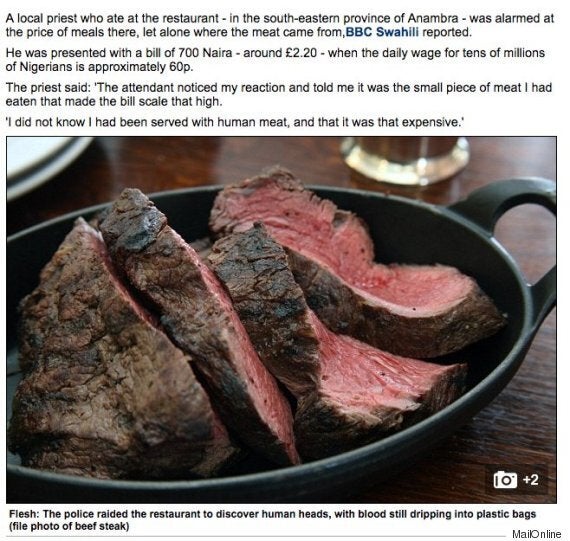 The current MailOnline story the image has resurfaced in is a version of a somewhat suspect tale, which periodically appears on the web and details a restaurant in Anambra, Nigeria, which was reportedly shut down after the discovery of bags containing human heads in the kitchen.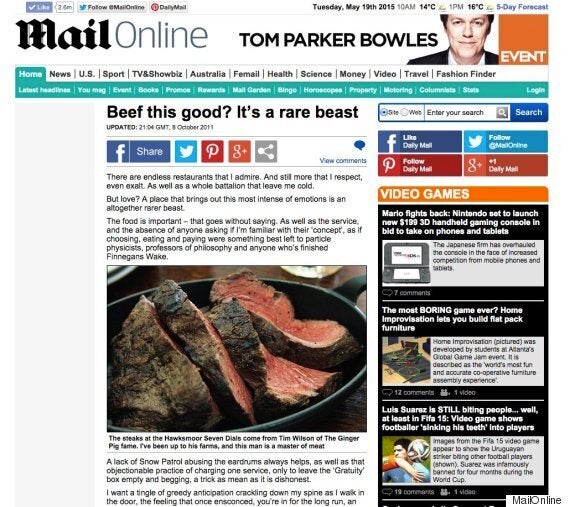 The MailOnline used the same image to illustrate a column by Tom Parker Bowles in 2011 extolling the virtues of Hawksmoor Seven Dials
The MailOnline has yet to respond to a request for comment.
It states: "Before trying to open the UK's best steak restaurant we travelled the world in search of the perfect steak, from Kobe in Japan to Argentina's Pampas by way of Italy, Australia and Texas. And our verdict? That the best steaks come from carefully reared native cattle breeds right here in Britain."
UPDATE:BBC Swahili has since removed the article and the MailOnline has done the same.

A MailOnline spokesman told HuffPost UK: "The story originally appeared on BBC Swahili but today they made clear that it was false, apologised for any 'damage or inconvenience' and removed the piece from their website. As soon as we were made aware of that we removed our own story, and published a correction for our readers.The picture of the steak was clearly marked as a 'file photo of beef steak' when originally published and had already been removed after Hawksmoor's concerns were brought to our attention".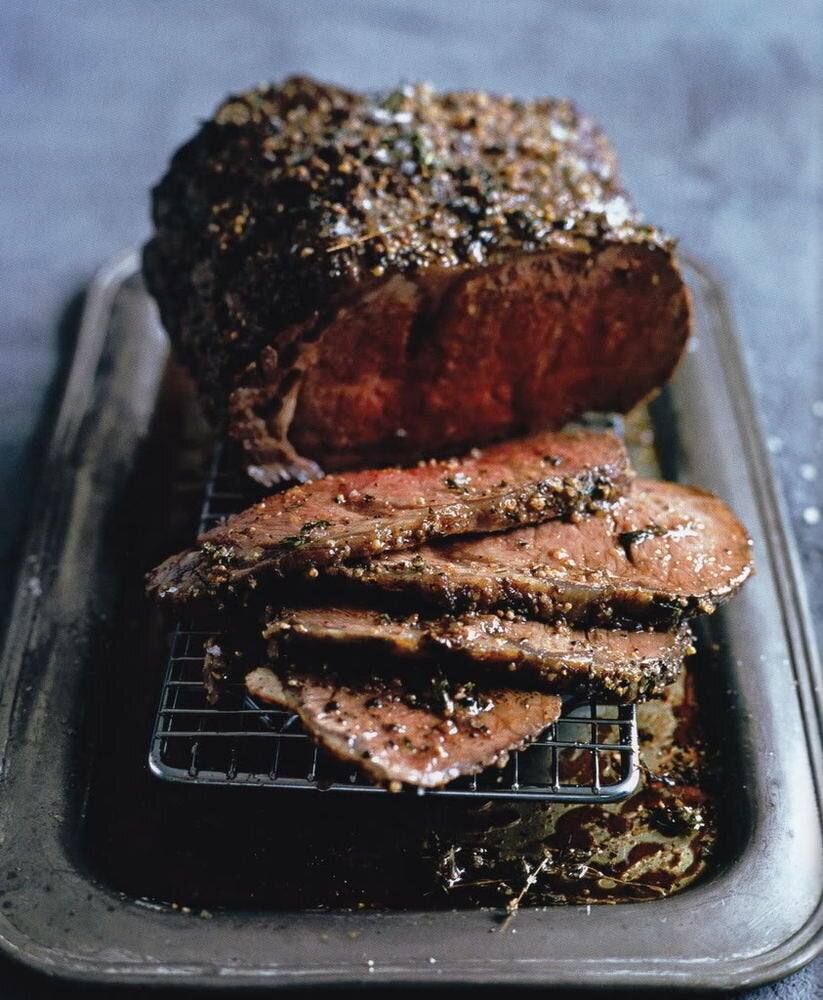 10 Roast Beef Recipes
Popular in the Community