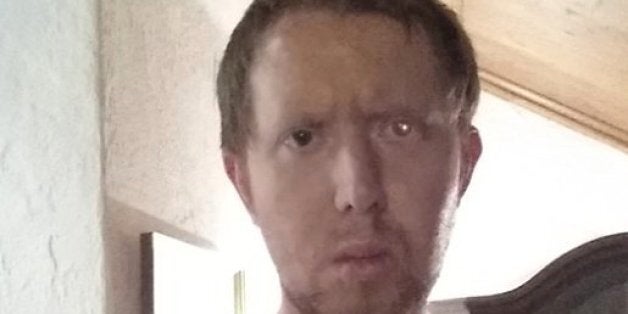 The Trident whistleblower has put his "life on the line" and sacrificed everything to expose the failings of the UK's nuclear programme, the wanted man revealed just hours before he handed himself in.
His report alleged 30 safety and security flaws on the submarines based at Faslane on the Clyde.
He was stopped last night at Edinburgh Airport and is now being held by Royal Navy Police at a military establishment in Scotland.
A Ministry of Defence (MoD) spokesman said today: "We can confirm that Able Seaman McNeilly was apprehended last night and is now in the custody of the Royal Navy Police at a military establishment in Scotland where he is being afforded the duty of care that we give to all of our people.
"The Royal Navy disagrees with McNeilly's subjective and unsubstantiated personal views but we take the operation of our submarines and the safety of our personnel extremely seriously and so continue to fully investigate the circumstances of this issue."
A Facebook post understood to be from Mr McNeilly's brother stated that he had handed himself in to authorities in Scotland last night.
On Sunday, Aaron Lewis made a plea to locate his brother after he had not seen him for 10 days.
The Able Seaman's report, titled The Nuclear Secrets, listed a number of examples of how poor security is leaving the door open to the "worst terrorist attack the UK and world has ever seen".
After revealing the dangers onboard HMS Victorious, which the 25-year-old was on patrol with this year, he went missing.
A search was launched by the Royal Navy and police to trace the Engineering Technician Submariner's whereabouts.
In a Facebook post from Mr McNeilly yesterday, he revealed the lengths he has had to go to to evade capture.
Mr McNeilly originally said that he would be handing himself into police after booking a flight back to the UK on the 20th, but he explains that this was a decoy "for anyone thinking about making a move".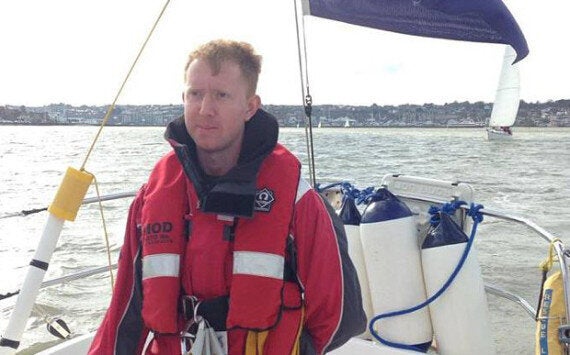 William McNeilly said he sacrificed everything to expose the security dangers around Trident
The whistleblower said that he's "finally achieved" what he set out to do, which was to gather as much information as quickly as possible "before getting caught".
He adds: "There's nothing I can do from prison; whatever happens now is up to you and the government.
"I had to earn fast track promotion and skip a dental operation just to get a patrol as soon as I did. If you want remove the threat, don't waste time."
He urges security at the site to be tightened and even suggests possible nuclear disarmament.
The Royal Navy sought to downplay the report, saying that many of the claims are "subjective and unsubstantiated personal views, made by a very junior sailor".
Mr McNeilly criticised the comments made about his lack of seniority, saying this was not an "adequate response".
He added:"You may say there have been refits but in the words of a senior rate within the last year 'everything is fucked'. The people are not stupid; logic will prevail."
Mr McNeilly says that he has gone to extraordinary lengths to evade capture, detailing three "suspicious encounters".
He even changed his Facebook profile picture to one of him not wearing a shirt because he "can't reveal" his clothes.
He wrote: "I have moved between countries, changed location almost every day, stuck to mainly communicating through the deep web and used multiple aliases when I could, but I lack the resources to remain undetected.
"Any good investigator or hacker, will know where I am right now. Amongst other things my bank transactions will give you my location.
"I have had a few suspicious run-ins along the way such as: someone spending 3 hours trying to into my room without knocking (lock the door with the key in it = best security ever), someone trying to get me down an alley and someone coming over and touching my laptop in public, to see what I was doing.
"This hasn't been an easy path to walk down, but there are brave and intelligent people working for the Trident Programme.
"They just need to realize that they are serving a broken system and not the people. If you continue to defend it sooner or later more truth will come out or a catastrophe will happen, either way you'll be fucked."
He discusses the likelihood that he will be jailed for publishing the document, but compares himself to "other whistleblowers" who do not consider the information they release.
He writes: "After working my ass off, putting my life on the line and sacrificing pretty much all I had to warn you and government. I'll be awarded with free meals and free accommodation, in prison."
He adds that the details he included were "essential" and that he avoided publishing certain details so as not to create a security risk.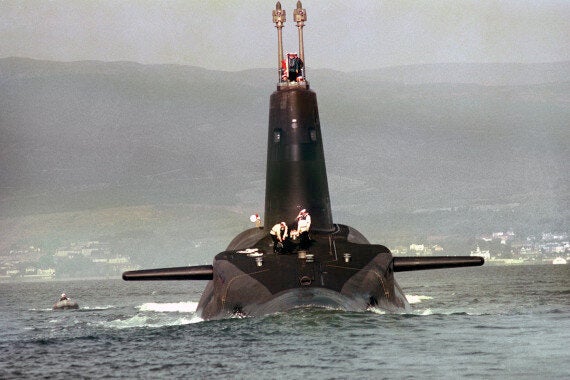 William McNeilly said he was on patrol with HMS Victorious this year
He ends his post: "My motives are clearly to protect the people and land. Whatever happens, don't worry about me; I'll be alright.
"There's bigger things to be concerned about right now than me. Focus should be maintained on peacefully removing the threat.
"Thanks a lot for your support, I will see you again one day."
Mr McNeilly is gaining increasing support from people online. A petition set up calling on the Ministry of Defence and the Crown Office not to prosecute the whistleblower has attracted more than 2,500 signatures.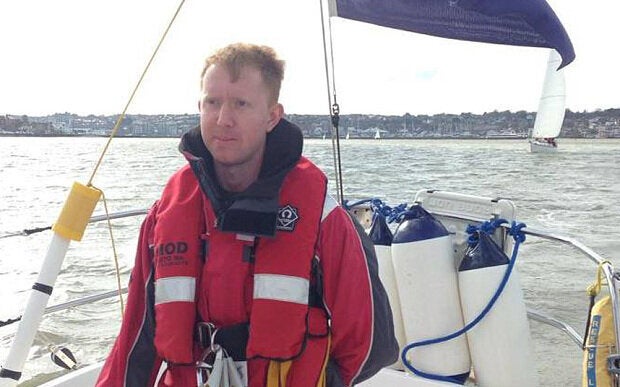 William McNeilly Trident Report