Jeremy Clarkson made a brief return to the BBC on Thursday morning, for his first interview since the now infamous 'Top Gear' "fracas" and the sacking that followed.
During a chat with Radio 2's Chris Evans, the presenter took the chance to share his regret over the incident, and also opened up about his plans for the future.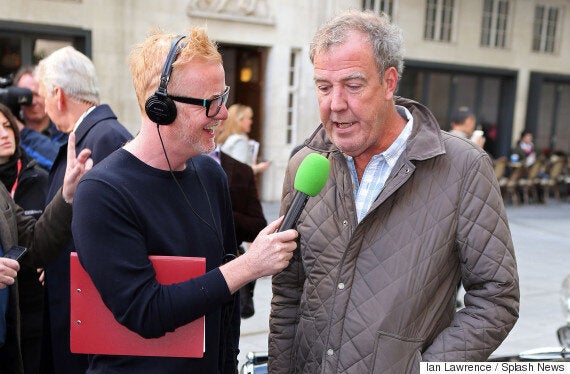 Jeremy speaks to Chris outside the BBC's London studios
Chris began by playing Jeremy an old interview, in which he could be heard nonchalantly stating that if 'Top Gear' was ever taken off the air, he'd simply do something else.
In response, Jeremy explained, "I didn't actually anticipate not doing it anymore at the time," adding: "It was my own silly fault so I can hardly complain."
"I did the current incarnation of 'Top Gear' for 12 years and it really was my baby.
"I do feel as though there's big hole that needs to be filled."
The presenter also had (mostly) kind words for his former employers.
"I like the BBC," he said. "There are some dreadful people in it, but there are also some really talented people and I'll thank them for it, for some time now."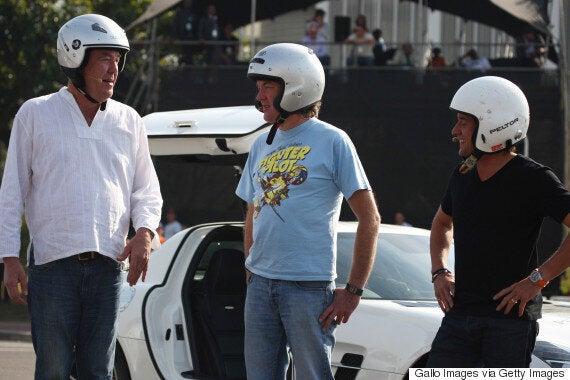 Jeremy, James and Richard were rumored to be driving off to ITV
However, despite having a "hole that needs to be filled" Jeremy's in no rush to sign up for a new TV show, and he remained adamant that he's technically not in talks with any other broadcasters.
After joking that he's planning a flower-arranging show with James May and Richard Hammond, Jeremy stated that he's "listening" rather than talking, to potential new employers.
"I've been at the BBC for 27 years," he told Chris. "You emerge and you find the world has changed.
"You have to learn how it works, which is what I've been doing. I'm going to work out what to do in it… and in the meantime I'm getting really good at tennis."
Jeremy also confirmed that fans will definitely get to see the remaining episodes of the latest series of 'Top Gear', saying: "They weren't the strongest films we've ever done, but they weren't bad.
"I think they'll have to present them with an actual elephant in the room because I won't be there. They are being edited right now."
See more snaps of Jeremy's return to the BBC below...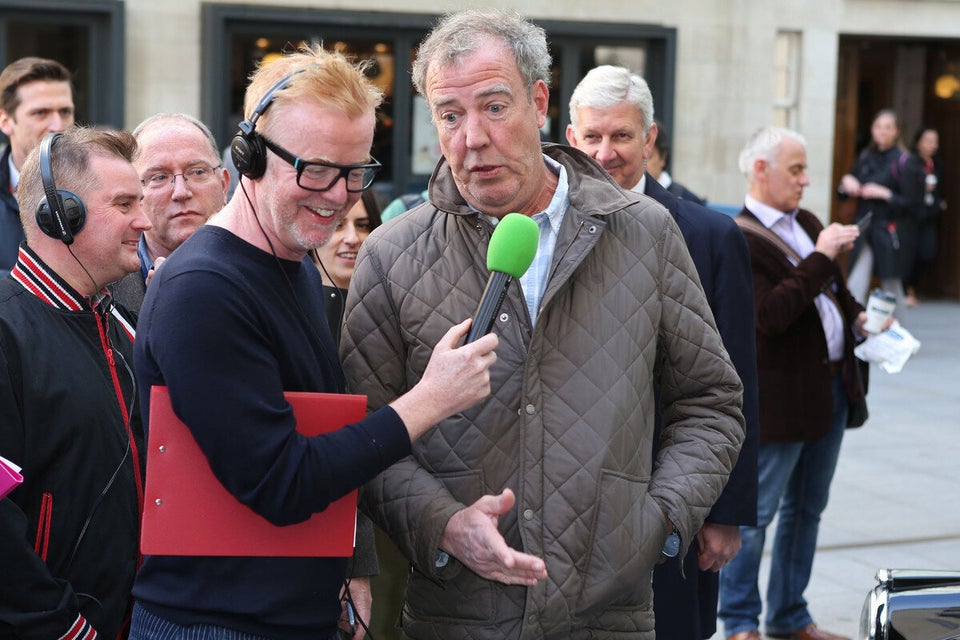 Jeremy Clarkson at the BBC
Popular in the Community