In some sort post-One Direction rebellion, 22-year-old Malik swapped his signature sweeping locks for a buzzcut, shortly followed by this luminous new 'do.
His fiancée Perrie Edwards debuted his new hairstyle on her Instagram page, adding the caption: "#GreenHairDontCare".
Malik was quick to re-gram the post, but his new hairstyle was met with mixed reactions from fans.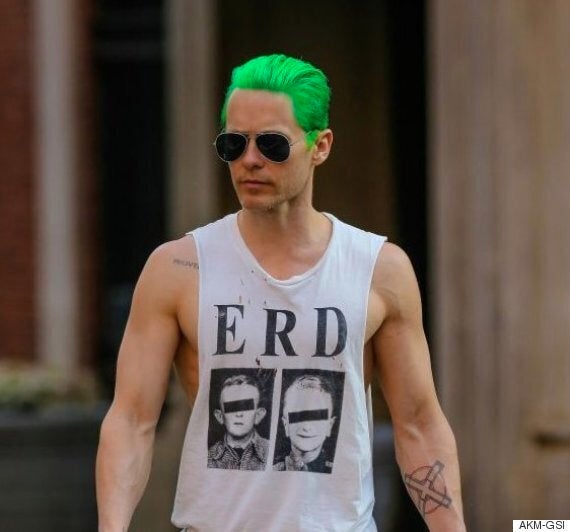 43-year-old Leto was also spotted recently rocking neon green hair and yes, an actual bum bag (style choice level: questionable).
The new Joker may have dyed his hair the shocking shade for his role in the upcoming Batman film Suicide Squad, but from the catwalk to the high street more men than ever are hitting the hair dye bottle.
After years of sporting his natural brown crop, even the original blonde bombshell male model Luke Worrall has gone platinum once again, sporting a light pink rinse for a new Korean campaign.
Luke's agent at D1 Models, and the man who discovered him, Ryan Frost thinks his new look signifies a change in the fashion industry, "Clients aren't playing it safe anymore," he says.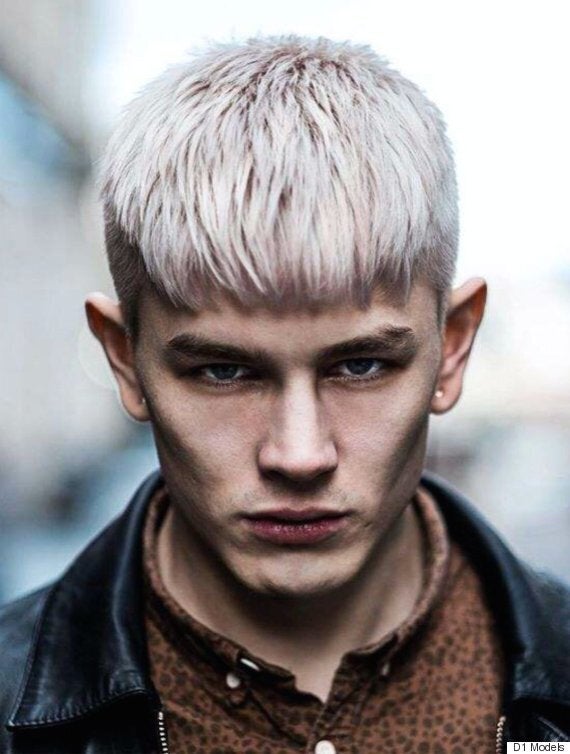 Terming this season the "Summer of Bleach", Frost says: "It's a great time for new images and looks to come forward and so many of our boys have had their hair dyed for jobs recently – it's a great way to stand out from the rest."
Hair stylist Jonahid Miah, who works with clients such as Vivienne Westwood and Dazed & Confused, thinks coloured hair is easier to maintain for men than women as they can leave the roots for as long as they want without touch ups.
"It's all about that nonchalant look with guys," he says. "Even bleach damage looks great as over processed hair has that swampy, grungy feel that's really in right now."
Frost feels D1's ethos is firmly set in rock star culture and with 2015 seeing a resurgence of post-punk and grunge bands, he's keen for the agency to remain at the forefront of the movement.
"Fashion and music have always gone hand in hand and 2015 is a big year for this revival", he says. "People are so excited about the new Kurt Cobain documentary Montage of Heck, he's still a huge style icon."
#GrannyHair isn't just for girls
Top salons like Bleach London are also seeing an influx of men coming in for "grungy", music inspired hairstyles.
"The tonal palette has been ranging from space greys to subtle highlights to David Bowie oranges," says Brad Baker, Bleach's Topshop Salon Manager. "Guys are definitely experimenting more".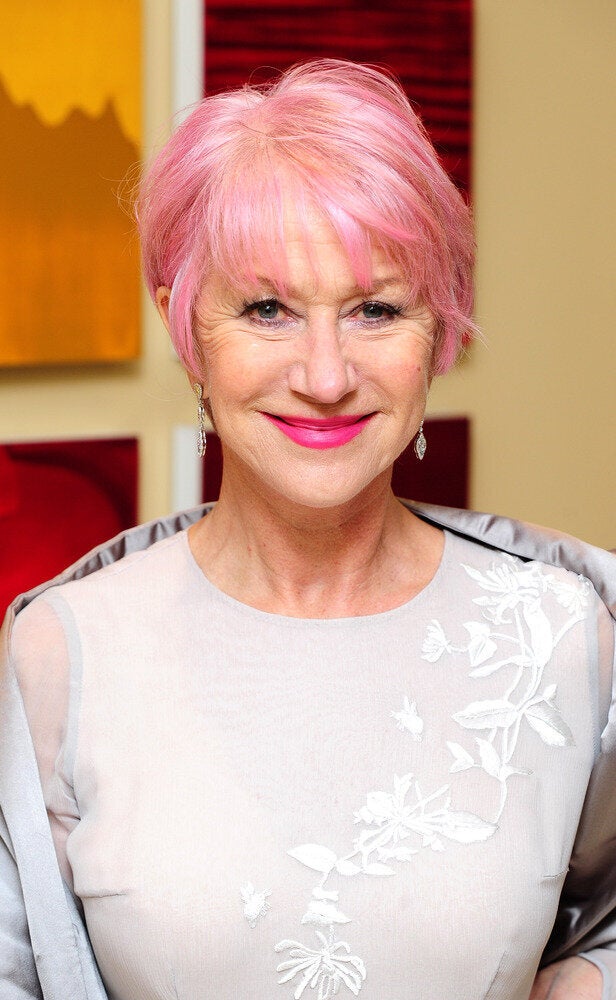 Celebs With Pink Hair