An eccentric Chinese businessman has paid tribute to his favourite sci-fi TV show by building an office block resembling the USS Enterprise.
"Uber-Trekkie" Liu Dejian, China's 320th wealthiest man, commissioned the structure and even got official licensing from CBS to allow him to use the starship's likeness.
Now stunning drone footage has been released showing off the Star Trek-themed building, although we can't help but notice it looks a little bit more like the USS Voyager than the Enterprise.
Lucky employees of Liu Dejian's NetDragon Websoft company spend their days in this building, complete with super-geeky life-size T Rex statue and slides going from floor to floor instead of stairs.
Oh, and all the doors are styled after the iconic automatic doors on the Enterprise.
The $160million structure can be found on Google Maps by typing in "Fuzhou, Fujian, China International Airport" and taking a look to the north east, near the coast and Dahe Provincial Forest Park.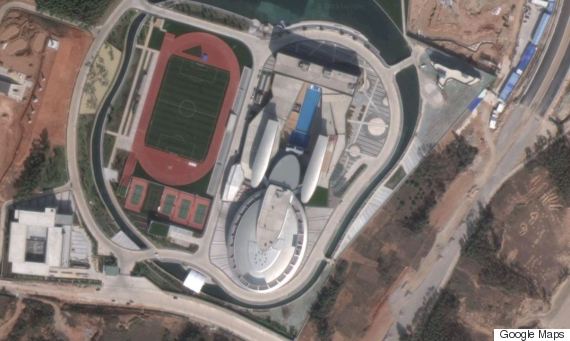 Seriously guys, that looks way more like Voyager.
SEE ALSO: