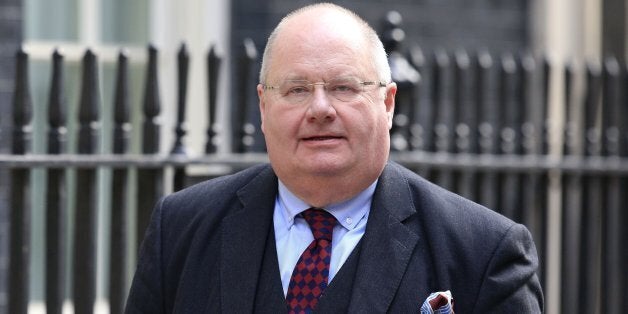 Former Communities Secretary Eric Pickles is to be given a knighthood, Downing Street has announced.
The Conservative will be made a Knight Bachelor in recognition of his public service as an MP, a former Cabinet minister and his time in local government, No 10 said.
Mr Pickles, who was first elected to Parliament in 1992, lost his frontbench role following the general election.
This is not the first time politicians have been handed knighthoods after losing their cabinet positions.
Tories Alan Duncan and Hugh Robertson were given honours after being fired, as well as Lib Dem Nick Harvey.
In response to the big announcement, the soon-to-be-knight tweeted: "Really pleased."
He followed this up by posting a copy of the letter sent to him by David Cameron when he was dumped from the Cabinet.
In it the Prime Minister described Pickles as a "real joy to work with".
He added: "I really could not wish for a better 'chum' in Parliament."
Clearly relishing the honour, Pickles has also already changed his name on Twitter to Sir Eric Pickles.
The MP for Brentwood and Ongar is also a former chairman of the Conservative Party.
Many of Pickles' fellow Conservatives were quick to congratulate him on hearing the news.
Others were less impressed...