Jodi Eyre was once so crippled by anxiety attacks she was unable to leave the house. Now, however, she is beaming with pride after being crowned Miss Manchester 2015.
The 22-year-old student nurse suffered three years of migraines and anxiety, but hopes to give others with similar issues hope.
"This time last year I couldn't leave the house so to come here and stand on this stage is a massive achievement.
"I have overcome my anxiety through positive thinking and the gym has saved me because it has given me something positive to do."
The third year student at Manchester Metropolitan University decided to give the contest a go when she saw an advert on Facebook.
"Winning the title of Miss Manchester has given me such a confidence boost and I think it will open up so many doors for me," she told the Daily Mail.
"It is a great opportunity and training for it gave me a purpose - something to focus on and to look forward to.
"This time last year I felt so alone and isolated - but I just want to raise awareness so that other people know there is light at the end of the tunnel."
Eyre has now gained an automatic place in the competition to be crowned Miss England.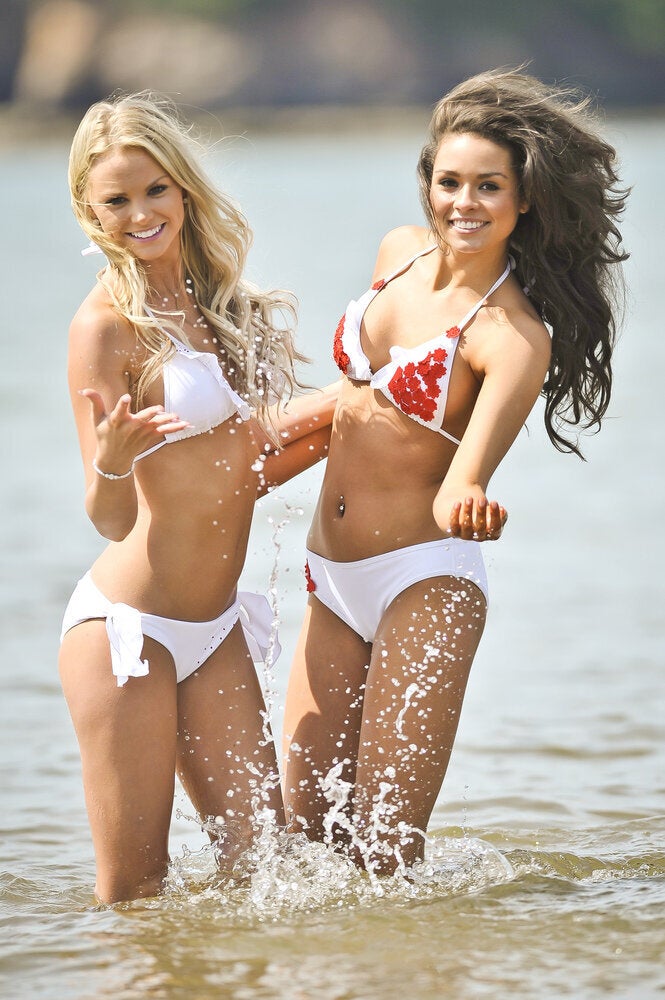 Finalists of Miss England 2013
Related